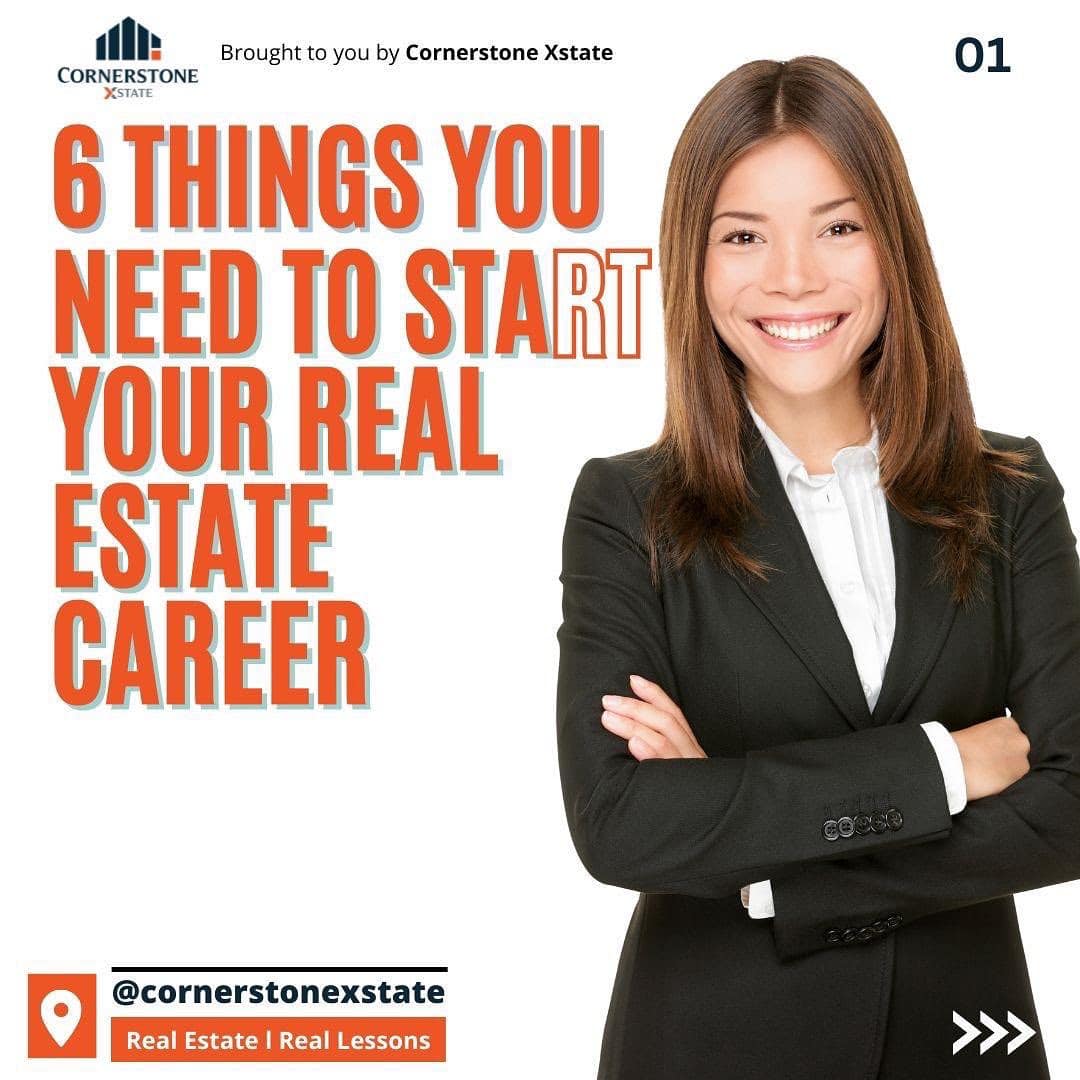 6 Things You Need to Start Your Real Estate Career
26-12-2022
Key steps and prerequisites in becoming a successful real estate professional

Real estate has long been touted as one of the hottest and most lucrative jobs or occupations anywhere around. Property is also universally regarded as the best form of investment due to its nature of being a hedge against economic inflation. The potential gains and financial payoff of being a real estate professional is truly rewarding to say the least. With huge commissions and fat pay cheques, it is little wonder many people have always dreamt of pursuing a career in property. But how does one actually get started in the first place?
Step 1: PREPARE SAVINGS
Since real estate professionals (i.e. agents and negotiators) are not paid a monthly salary, their income is derived solely from their sales commissions through the properties that they sell. As such, it is wise to save some money as a contingency plan. So, until the SPA is signed and the first deal closed, it is preferable to have a minimum of 3 to 6 months of savings to cover one's operating costs and living expenses.
Step 2: TRANSPORTATION
Having your own personal vehicle or private transport is a basic necessity or a must in this field or line of work. Whether commuting to the office to attend trainings, visiting the sales gallery to seek prospects or meeting up with clients to view a property, having an efficient mode of transportation is absolutely quintessential.
Step 3: GADGETS & EQUIPMENT
Most people can't live without their smartphones and tablets, what's more those working in real estate. In fact, these gadgets or devices are indispensable when it comes to their prospects and livelihood. Project briefings and sales presentations are also carried out on one's mobile. Having proper tools or equipment is a prerequisite for agents and negotiators who are always on the go or travelling to effectively communicate with clients as well as keep track of their sales info and database via apps such as CSX's X-Force Connect.
Step 4: COMMITMENT
Embarking in a career in real estate or any other truly requires great commitment. You need a lot of resources especially time and money to build your network as well as to master your art and craft. It also takes passion, persistence and perseverance if you plan to be in it for the long run. The ability to make informed decisions and to commit to one's plans is the fundamental factor or key to real estate success.
Step 5: OUTLOOK & IMPRESSION
More often than not, you need to be at your best outlook or appearance when meeting up with prospects. Those who dress impeccably often make the greatest impression. Clients or customers generally fancy or favour agents and negotiators who dress smartly and look professional. Smartly dressed agents and negotiators usually gain the most sales and reap the biggest rewards.
Step 6: COMMUNICATION
Communication is key and king when it comes to closing deals. Conveying one's sales ideas across requires not only a cool and charismatic personality but also possessing the linguistic skills and a winning mindset needed to conquer hearts and minds. It's all about nurturing trust, building rapport and developing relationships.
Having identified and learnt the tools and techniques needed to succeed in this business, you are now ready to create your own niche in the real estate industry. A little fun fact to ponder on: Renowned American billionaire philanthropist Andrew Carnegie once said that the majority of millionaires throughout the world have become rich through their involvement in real estate…90% to be precise, whoa indeed! So, are you ready to become a real estate agent yet?