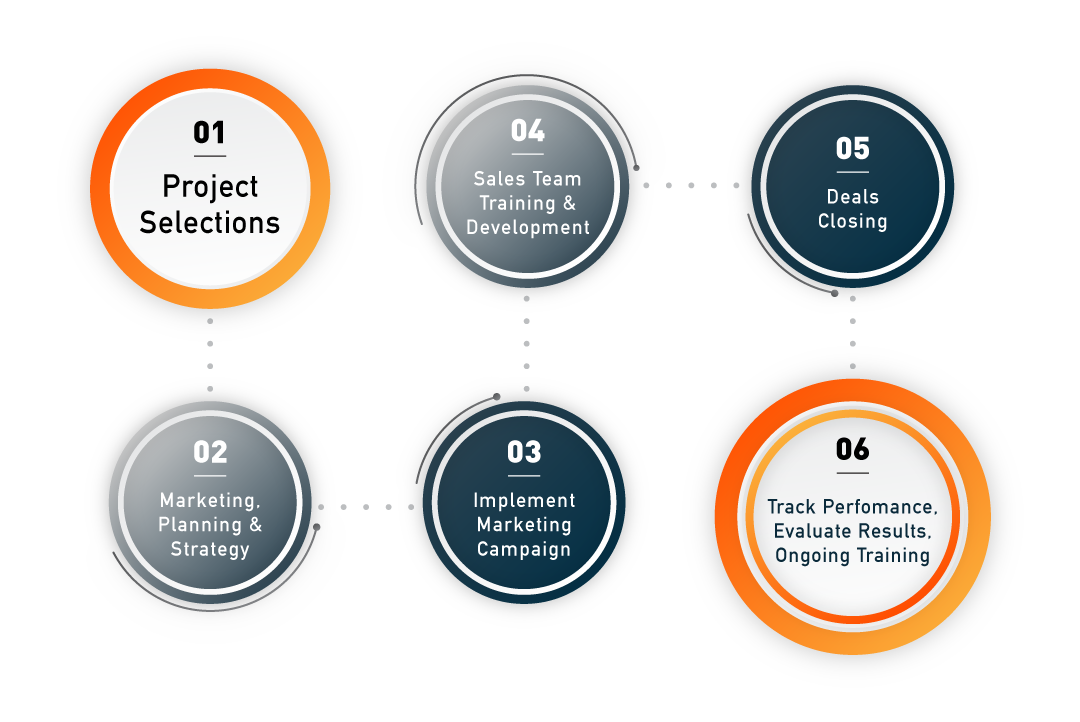 Our Project Sales and Marketing team is led by experienced project leaders. They work to support our energetic and highly committed negotiators. The team researches and implements individual strategic marketing plans for every project, ensuring that we reach the right target audience, engage them holistically, and convert them into your buyers. Our marketing system has proven so effective that we have won numerous awards for it.
In addition to designing and executing an integrated marketing plan, our telemarketing team reaches out to our extensive database, ensuring continuous lead generation for our sales team.
We have strong focus on sales training to all members of our team. This training incorporates project and real estate knowledge with negotiation and closing skills.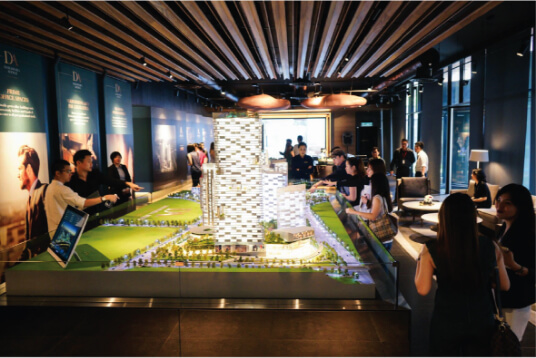 This translates to our sales team fully equipped to market and sell your project effectively and efficiently. We have an innovative monitoring system to support our real estate negotiators. This system allows us to deliver consistent sales results in every project we commit to.
Our project development marketing team is multidisciplinary and consists of:
Head of Projects
Project Team Leaders
Strategic Marketing Team
Dedicated Trainers
Dedicated Teams of Real Estate Estate Negotiators
Administrative Support
Telemarketing Team