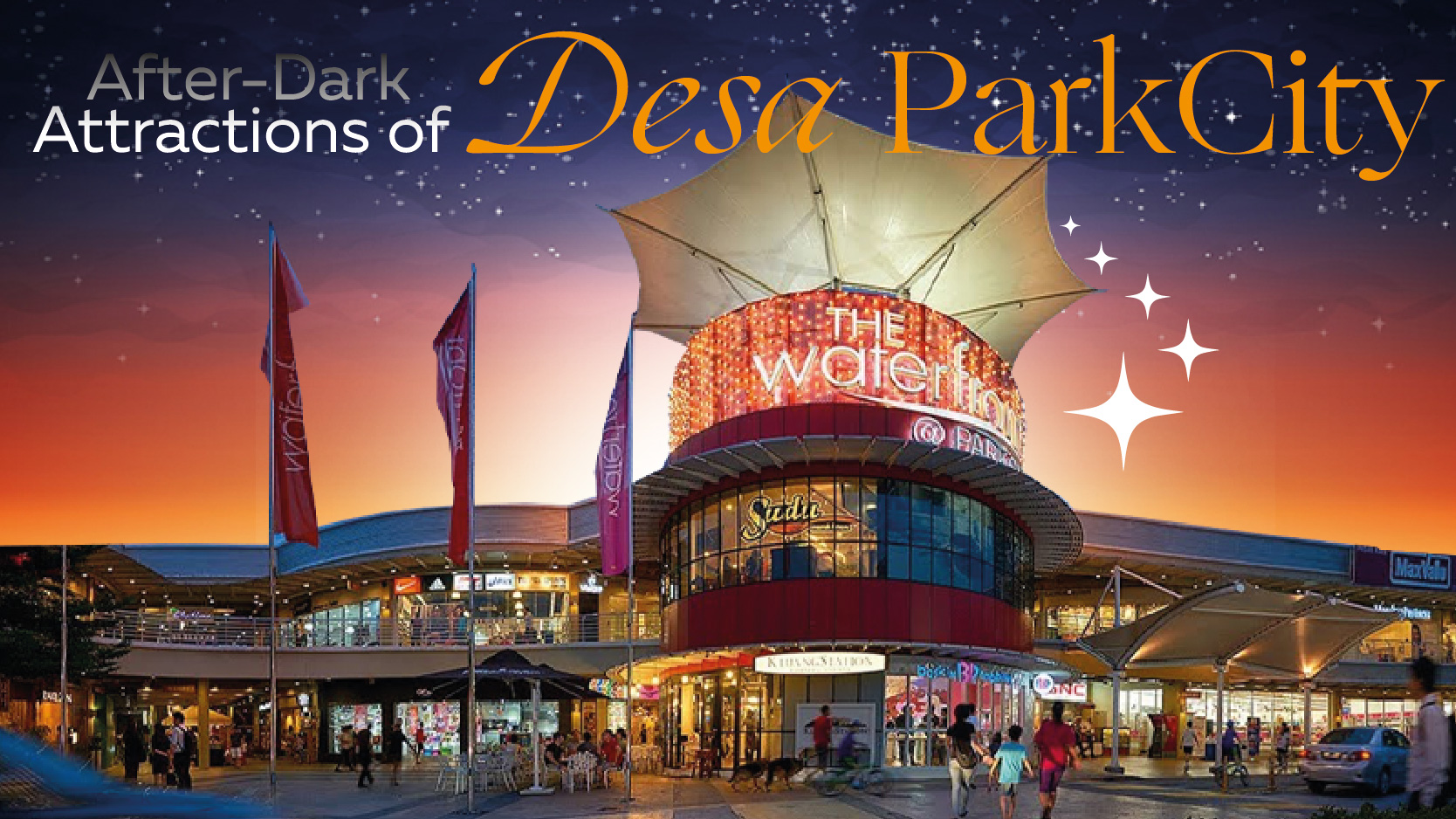 After-Dark Attractions of Desa ParkCity
01-10-2021
Night-life at DPC literally comes alive with its beautiful scenery and bountiful attractions!
Renowned for its affluence and exclusivity, award-winning township Desa ParkCity is best known for its innovative homes, safe & secure neighbourhoods, abundant walkways, open communal spaces, lush greenery and lifestyle excellence. It is also an ideal community township and family-friendly neighbourhood that serves as a living paradise for residents who yearn for a sense of belonging. And when night falls, DPC practically comes alive with its beautiful scenery and bountiful attractions. Satisfy your cravings via the many hotspots and hangout places to chill, relax and unwind after a long day at work.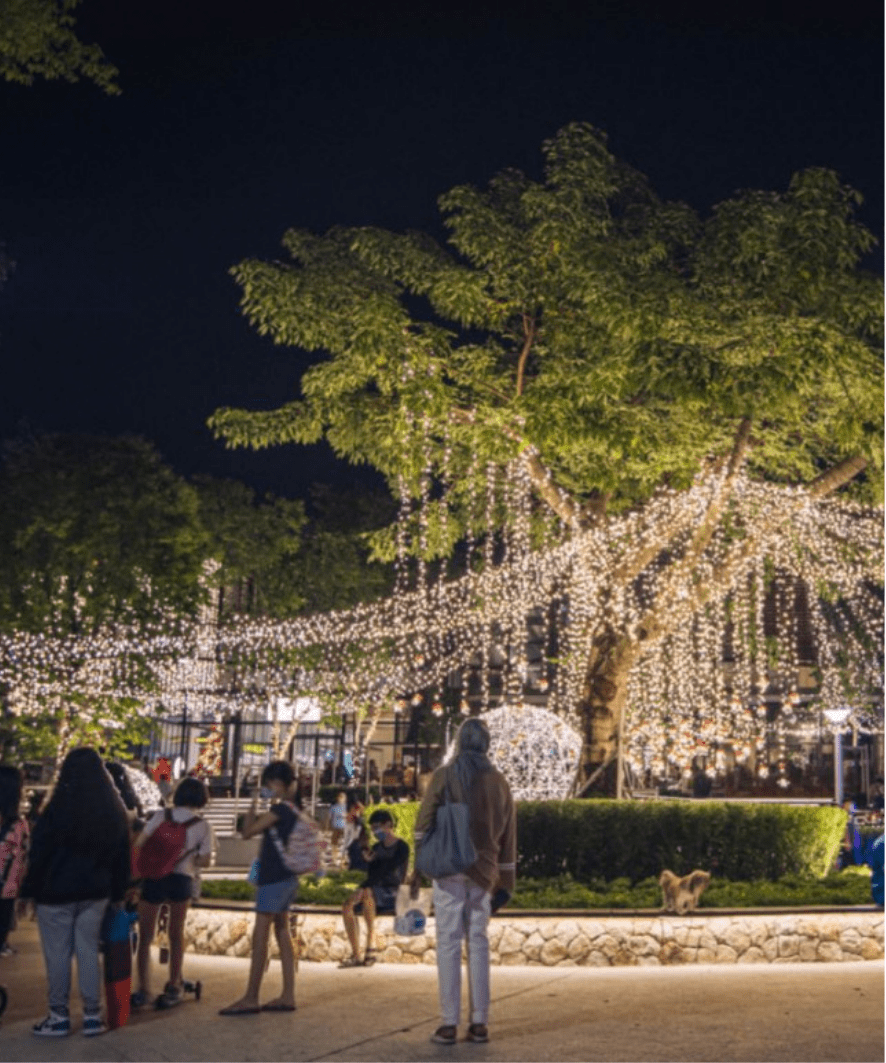 Night lights at DPC
Situated at the heart of Desa ParkCity, a resplendent lake greets visitors and sight-seers to this community lakeside garden at Central Park. Overlooking the lake is The Waterfront which is a beautiful and bustling holiday hotspot for recreational activities. In addition to the scenic lake garden, jogging paths and bike trails are a sight to behold especially during night-time with delightful fairy-lights adorning tree-tops and pedestrian walkways. As for those craving for a snack or a drink, there are a plethora of pubs and cafes as well as a retail mall within the vicinity for your shopping and entertainment pleasure.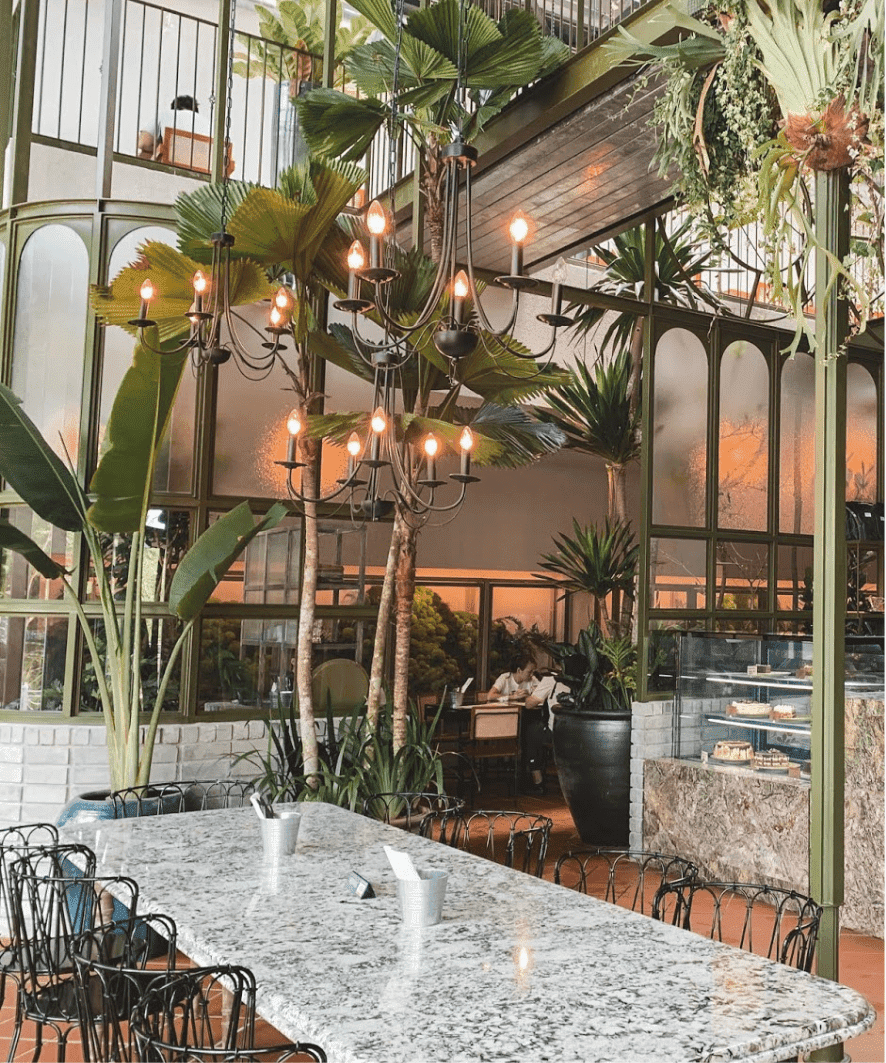 Gastronomic galore
When it comes to dining options, patrons are spoilt for choice with a seemingly endless selection of local fare and international cuisine. However, there is a new kid on the block that defies the norm and convention of Malaysian restaurants. Jibby by the Park, as its funny moniker suggests, specializes in sumptuous fusion-styled cuisines that incorporates the best of both oriental and western styled cooking. Big on taste yet affordable in price…food so good you must return for more! So the next time you visit The Waterfront @ DPC for a meal, why not give this Instagram-worthy restaurant a try instead?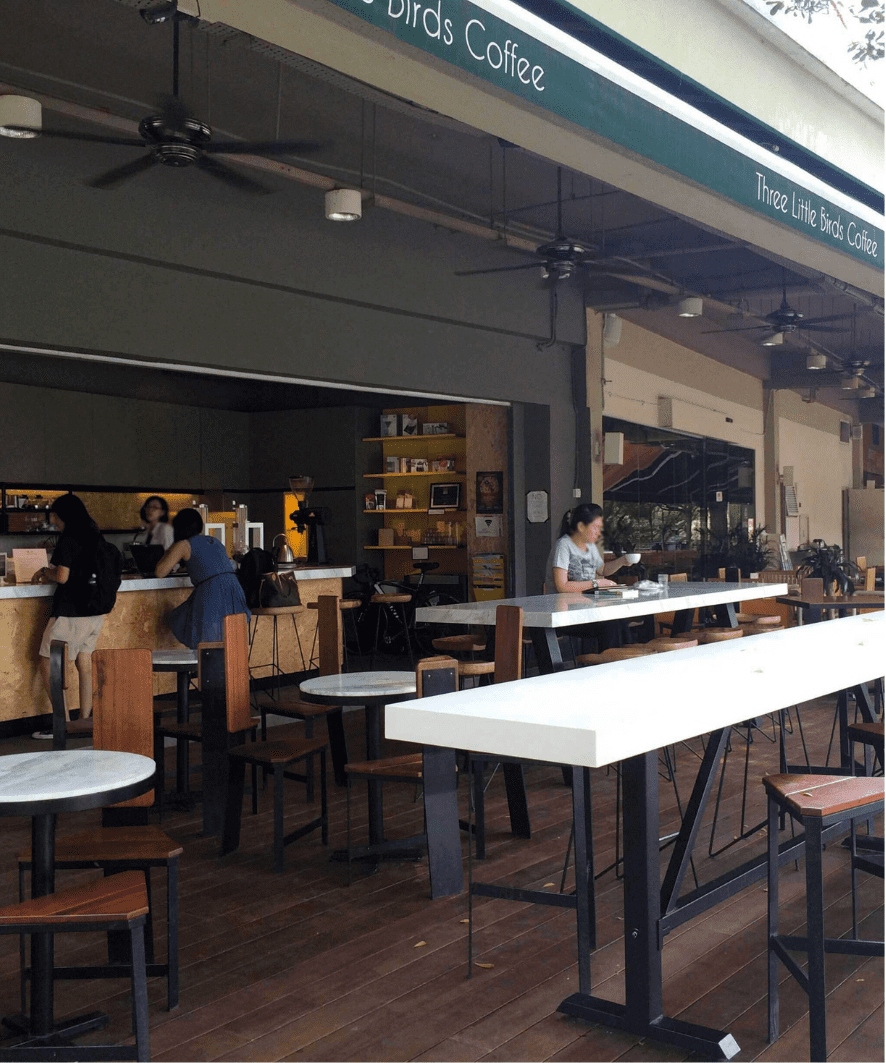 Cool cafes to chill out
Enjoy a cuppa of cappuccino or a shot of espresso at your nearest cafes such as Starbucks, Gloria Jeans and Coffee Bean & Tea Leaf. But when it comes to gourmet coffee, nothing beats the artisan and contemporary setting of Three Little Birds Coffee. Located at The Waterfront, this quaint-looking but classic café outlet serves up all your favourite coffee beverages. It's a café without frills with one of the best gourmet coffees in Desa ParkCity that will thrill you to bits!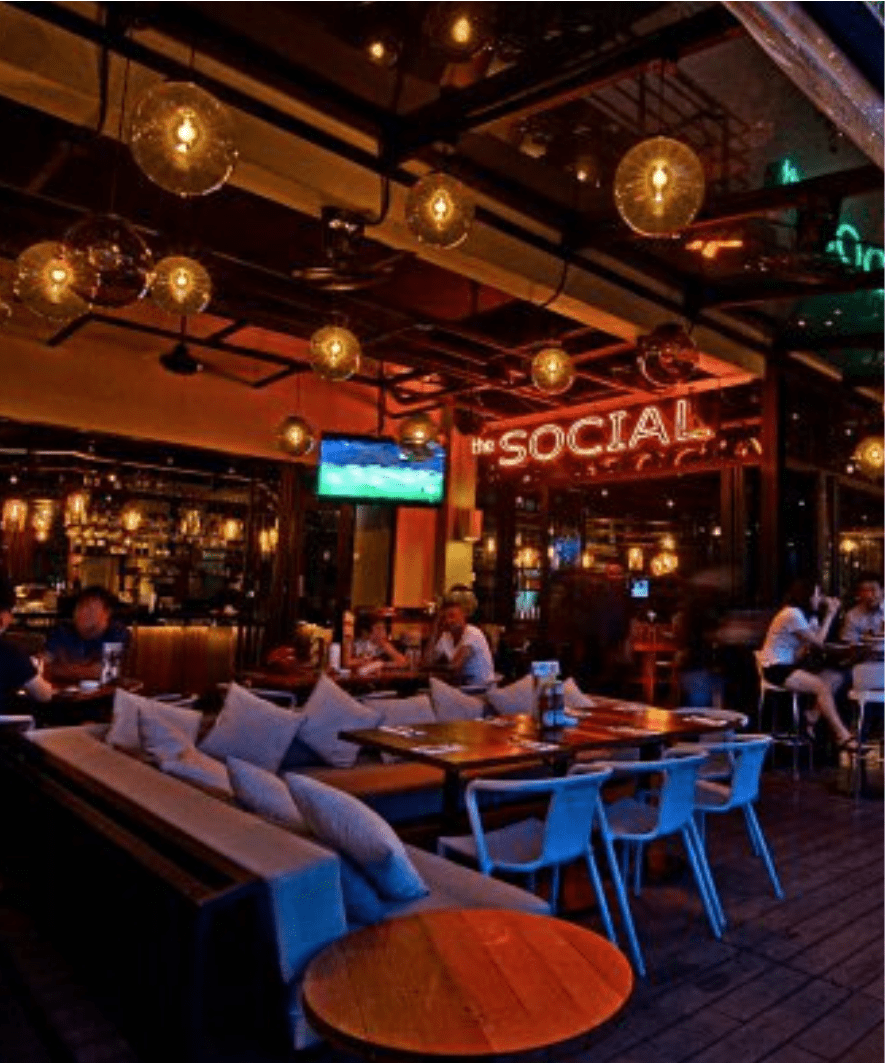 Buzzing watering holes
Among the myriad of pubs and cafes at DPC, The Social (located at The Waterfront) stands out as one of the most sought-after hangout places for hosting parties and social functions. City dwellers regularly patronise this establishment not only for its casual ambience or atmosphere but also its gastronomic delights served at affordable prices. Drinks are pretty much free-flowing during happy hours. It's definitely one of the favourite joints among locals and expats alike!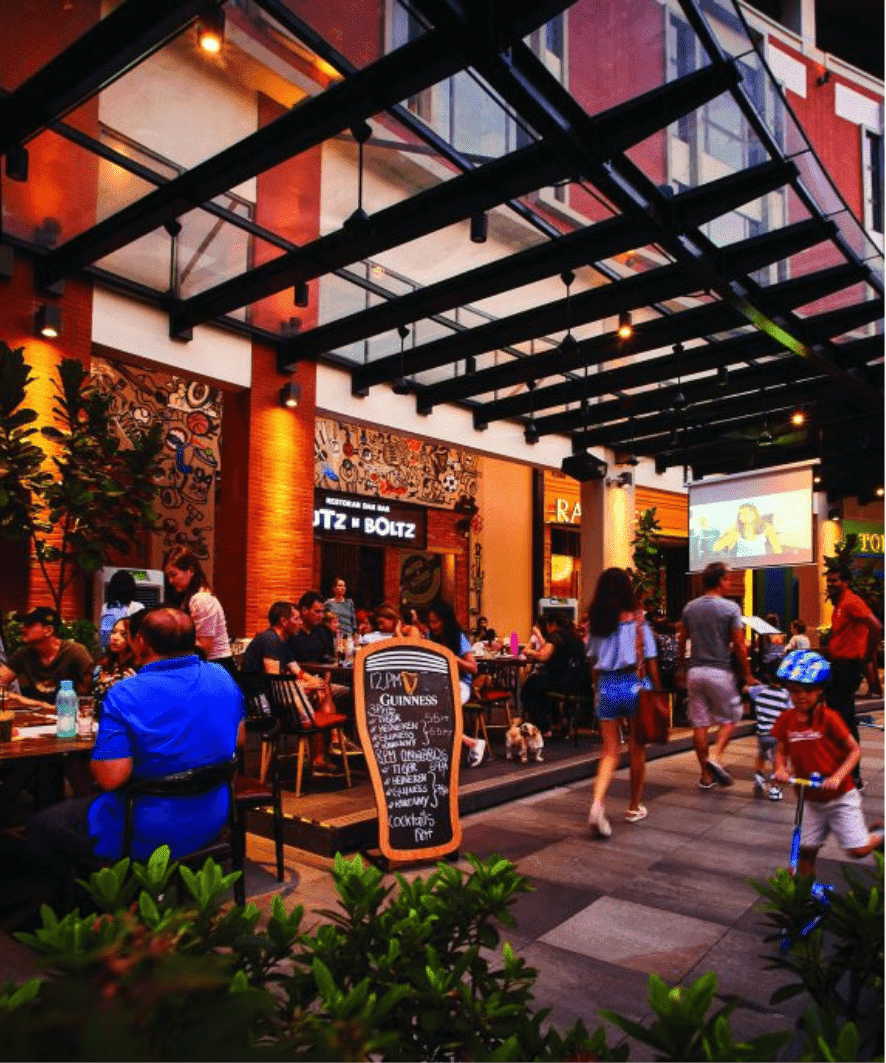 An entertainment hub
The buzzing and bustling communities of Desa ParkCity has grown by leaps and bounds over the years. Blessed with abundant amenities and facilities, Plaza Arkadia is the ultimate entertainment hub at the heart of DPC. The mushrooming of social hang-outs within residential areas such as bars, lounges, restaurants and watering holes are truly a godsend for residents. Life is never mundane with so many stellar attractions, hip & happening activities as well as cool hangout places within a vibrant township. It's truly living the dream at Desa ParkCity!