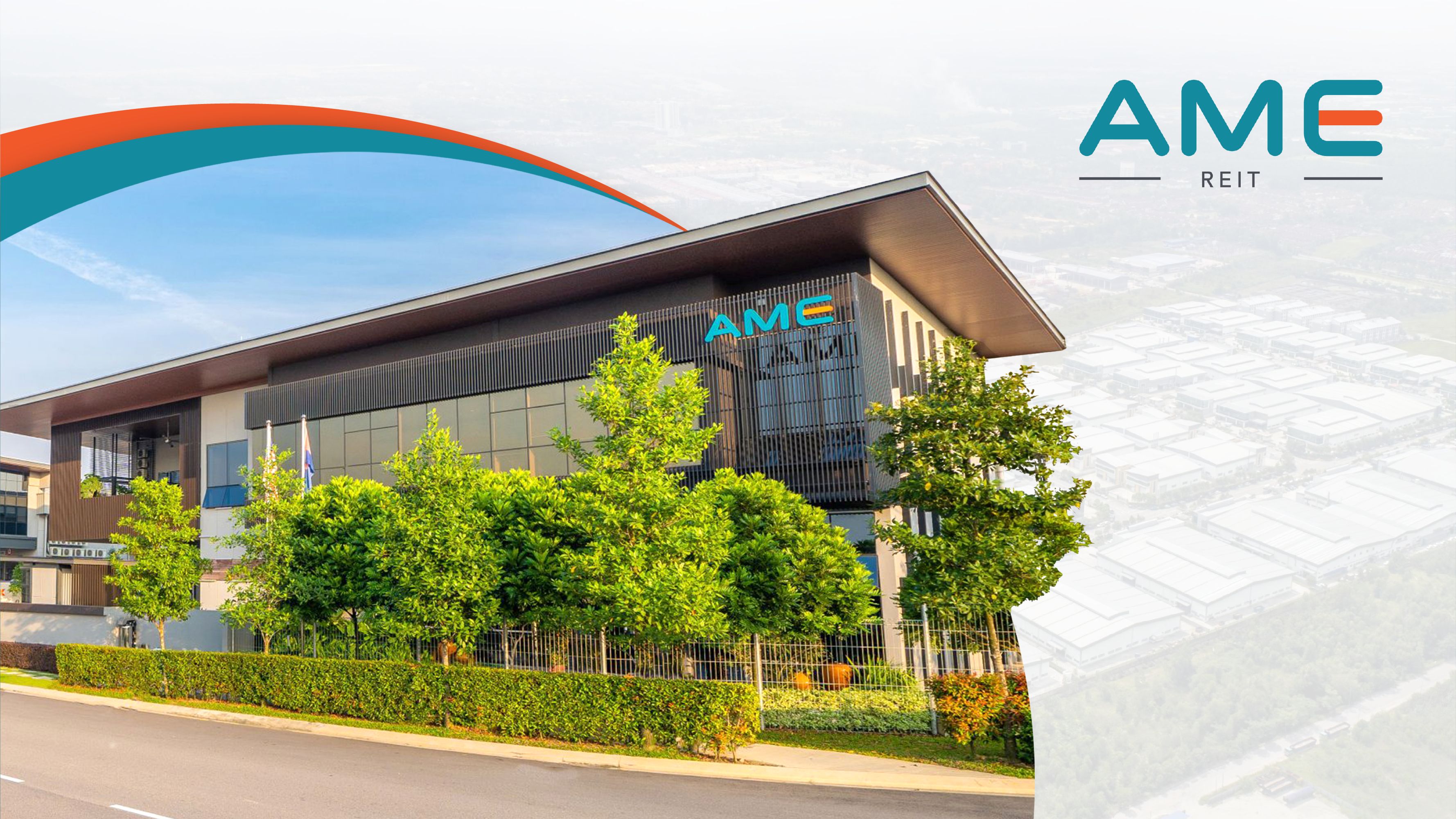 AME REIT flying high with industrial properties
25-10-2022
A positive outlook for the future of industrial real estate
Industrial real estate is fast gaining popularity amongst Malaysian property investors in an ever-competitive and fast-growing property investment game. Relative newcomer and new-kid-on-the-block, AME Real Estate Investment Trust (REIT) has already made an indelible mark on the local property market with its recent initial public offering (IPO) listing on the Bursa Malaysia stock exchange.
Less than a month ago, its share price rose some 3.5% to RM1.17 per unit valued at a staggering RM608.4 million. To date, the company has a total portfolio asset amounting to 37 investment properties. These properties have a total gross floor area of 256,828 sq ft and are strategically located within the AME Elite Consortium's industrial parks. As a sponsor-led REIT via AME Elite, it is primarily focused on analysing acquisition and purchasing properties from third parties which constitutes the core of its overall investment business.
Even with the soaring investment costs, there still exists prospective opportunities for AME REIT to reap the profits particularly from under-rented properties in the case of sales-and-leaseback acquisitions. Despite rising interest rates affecting the current cashflow of property investors, it also gives rise to greater acquisition opportunities. This enables asset owners to free up more cash, and not getting their working capital tied up in their properties. It is worthwhile to discover assets that can elevate one's investment opportunities by seeking out assets where their lease structure is under-rented. By changing the tenant composition and putting in some capital expenditure, one can improve the potential rental yield.
The future prospects of industrial real estate are truly bright indeed especially with the booming demand for foreign direct investment (FDI) in the nation's big three industrial zones namely Klang Valley, Penang and Johor. More factories and warehouses are also being developed to facilitate tech giants and top-tier businesses specifically related to electronics and pharmaceuticals. As for avid and aspiring industrial investors, there is absolutely no better time than now to cash in on this revolutionary phenomenon.