Award-Winning Desa ParkCity Continues To Flourish Under Perdana ParkCity
03-02-2020
Well-known for its affluence and exclusivity, Desa ParkCity is a robust and dynamic township covering 473 acres of prime freehold land. Strategically situated on the north-western corridor of Kuala Lumpur, it is one of the fastest growing and best-selling master-planned communities nationwide with public spaces, community places and neighbourhood conveniences found within the Klang Valley. Its award- winning masterplan is exemplary for innovative landscaping as well as a successful model for a safe, sustainable and sprawling township envisioned by the developer's corporate mantra of family, neighbourhood, community, connectivity and convenience. Wholly- developed by Perdana ParkCity, DPC integrates all essential lifestyle aspects of housing, healthcare, education, commerce, conveniences and communal spaces in fostering family values and community ties.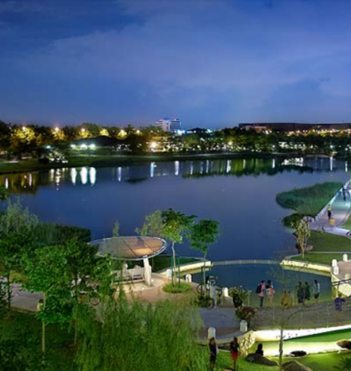 Plethora Of Amenities & Facilities
They include a lakeside recreational park (i.e. The Central Park), a healthcare establishment (i.e. ParkCity Medical Centre) and also an academic institution (i.e. International School @ ParkCity). There is also the ParkCity Club House which offers premium sports facilities for residents. For retail shopping and commercial offices, there is a lakeside mall (i.e. The Waterfront) and a neighbourhood shopping centre (i.e. Plaza Arkadia). These and more represent popular hotspots and hangouts not only for DPC but also surrounding communities, espousing a philosophy of connectivity & convenience within a holistic development and also self-sustainable environment.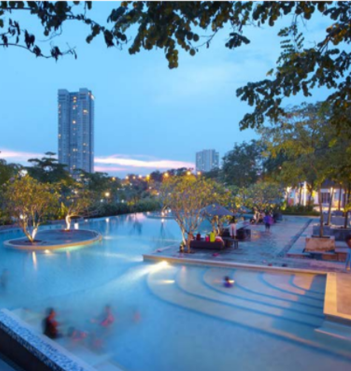 Community-Oriented Living
DPC is most admired for its innovative homes, safe neighbourhoods, pedestrian walkways, communal spaces and lush greenery. It is an ideal community township perfect for those who want a family-friendly neighbourhood which is also pet-friendly, and serves as a place for residents who feel a strong sense of community. Aside from its elegant architecture, premium facilities and social activities, it is all about creating spaces that integrates holistic living with value-added lifestyle. The township also features tree-lined pedestrian pathways, jogging trails, cycling lanes, thematic parks as well as public gathering places to encourage a greater sense of community.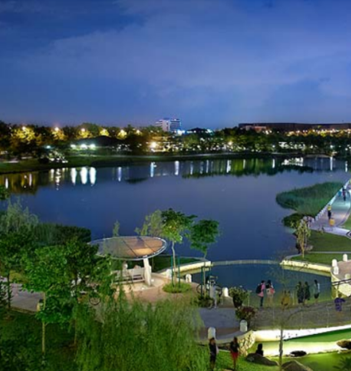 Safest Neighbourhood In KL
With a combination of security-conscious designs and deployment of well-trained auxiliary police force, security guards and 24/7 patrol & surveillance, Desa ParkCity is arguably one of the safest townships in Kuala Lumpur and is deemed as a model for other master-planned communities within the Klang Valley. Despite being gated & guarded, all DPC homes come with exceptional comfort and exquisite privacy.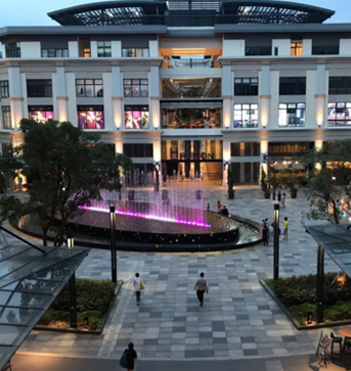 Strategic Accessibility
Its strategic location and convenient accessibility present unique benefits and advantages to those looking to commute to and from the nation's capital towards the city suburbs. Connected by the LDP (Lebuhraya Damansara-Puchong) highway, MRR2 expressway and also Penchala Link, travelling is truly a breeze. Best of all, Desa Park City is just thirteen kilometres driving distance from KL city centre.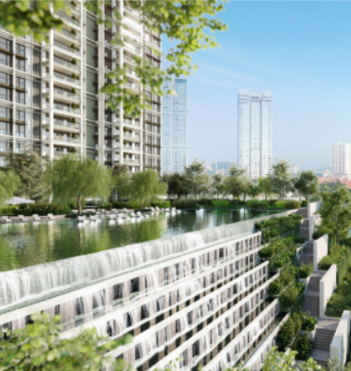 Luxurious Dream Homes
This sought-after address comprises a total of thirty phases of residential and commercial units, as well as a mixed-use town centre. DPC invites residents to live and indulge within a safe, sustainable and holistic haven featuring outstanding residential enclaves, and specially crafted strata-titled terrace homes in gated and guarded communities. Among the myriad of residential developments found here are bungalows, park homes, garden condos and semi-detached.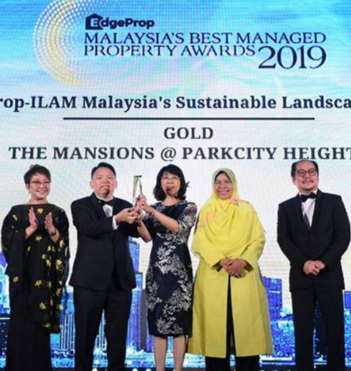 Award-Winning Developments
Three residential neighborhoods have been honored for their design excellence by the International FIABCI Prix d'Excellence Awards – namely The Mansions (2016 World Gold Winner), Adiva (2010 World Gold Winner) and Casaman (2015 World Silver Winner). There are many residential built-ups, ranging from stratified terraced homes to bungalows and condominiums. All the homes have been specifically priced to suit buyers of different income groups. Whether you are middle class or downright wealthy, Desa ParkCity is definitely the place to be whereby communities live, work, play and grow!