Casaman Homes: "The Crown Jewel Of DPC"
03-02-2020
Casaman is a terrace hill-homes development popularly known as Parkhomes with a gated & guarded community nestled within the buzzing & dynamic township of Desa ParkCity. It is located adjacent to Amelia and ParkCity Heights, and sits atop 21.2 acres of prime land. Its signature homes comprise 147 freehold units of 2 & 3 storey terrace houses with respective built-up areas of 3,100 sqf to 5,300 sqf. Surrounded by a perimeter walkway, the hilltop homes are situated on 8.5-ha of pristine land and lush greenery. Overlooking the KL city skyline, the panoramic view of the township with its majestic hills and resplendent park is breath-taking. Encompassing a classic and contemporary design incorporating modern rustic elements, Casaman Homes is literally transformed into a country garden complete with tree-lined streets, pocket parks and lush landscaping. Oversized windows also allow natural sunlight and fresh air into the homes via built-in or integrated double-volume spaces.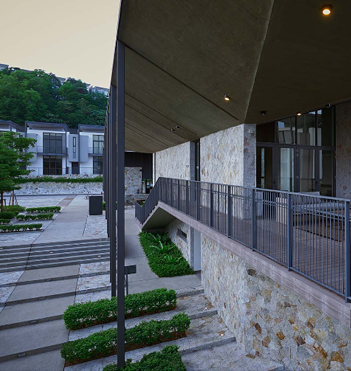 There is a general recreational area with impressive water features, including an infinity pool that is ideal for gatherings and parties. Among the facilities available are landscaped parks and perimeter walkways, swimming pool and wading pool, as well as multi-purpose room, changing rooms and a gymnasium for the sports and fitness enthusiasts. There is also a playground for families with children to have fun and games. And for those into al-fresco dining, there is a dedicated barbecue area for all your grilling needs. Security is state- of-the-art with 24-hour guard patrol, visitor's access card entry, enclosed perimeter fencing, a 2-way guardhouse intercom system as well as home alarm system with call-assist function for emergencies.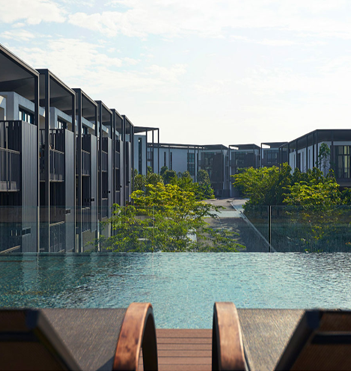 Accessing Casaman Homes is a breeze with modern highways and expressways connecting the residential development to the city centre such as the Lebuhraya Damansara-Puchong (LDP), SPRINT Highway as well as Penchala Link. Apart from strategic accessibility and convenient connectivity, major amenities and facilities include academic institutions and medical establishments such as ParkCity International School and Parkcity Medical Centre. Retail shopping is provided by the ever-popular Plaza Arkadia. There is also a myriad of top shopping malls within fifteen minutes driving distance of DPC such as 1 Utama, The Curve, eCurve, IKEA, and IPC Shopping Centre.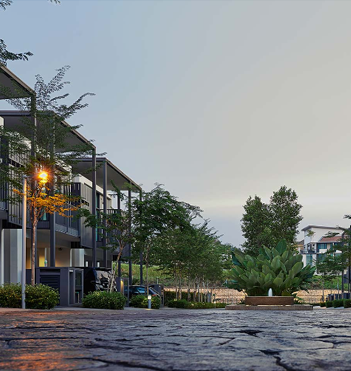 Wholly developed by Perdana Parkcity (i.e. property arm/subsidiary of Samling Group), it has a total built-up area of between 3,021 sqf – 5,686 sqf per unit for residential types A, B, C, D. Completed in June 2013, it has a launch price of RM1.5 to RM2.9 million. In addition, Casaman has won a plethora of accolades throughout the years, most notably being FIABCI's Malaysian Property Award 2014 for Best Residential (Low-rise) Neighbourhood, as well as the 'Silver Winner' for the prestigious FIABCI Prix d' Excellence Award 2015 in the same category. It also garnered the 'Gold Award Winner' during the PAM Awards 2014 as well as the Institute of Landscaping and Architects Malaysia (ILAM)'s MLAA Honour Award 2014.
(The price range is subject to change in accordance with the market rate.)
For additional information kindly contact:
Call : +6012-312 6561
or click the WhatsApp button below