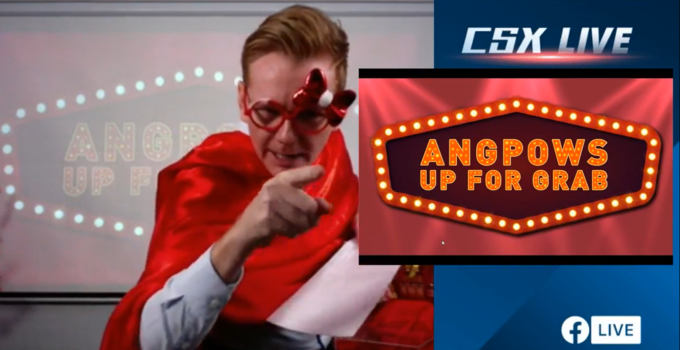 CSX Breakthrough Monthly Meeting@February 2021
19-02-2021
Gives back with Angpow Game of Prosperity!
This month's breakthrough meeting saw a departure from the usual mundane presentation to an angpow gameshow of epic proportions. Hosted by Cornerstone Xstate's very own Dutchman coach and iconic moderator Taco Heidinga who was dressed in the traditional 'God of Prosperity' garb to usher in luck and abundance. Taco's charismatic style and witty humour truly brought the CNY gameshow to live with great aplomb and festive cheer! It was truly an unforgettable CNY celebration amid the prevalent pandemic and prolonged MCO 2.0. Agents and negotiators gleefully answered questions in the hope of winning 48 angpow giveaway cash prizes totalling RM2,000 & more!
Apart from honouring top producers with breakthrough monthly sales achievements, Cornerstone Xstate also showcased agents and negotiators who have clinched promotions and closed mega deals. In the Monthly Character Recognition, CSX pays special tribute to a real estate negotiator who has proven her PERSISTENCE in rising up to the challenges as well as embracing adversities in living her dream.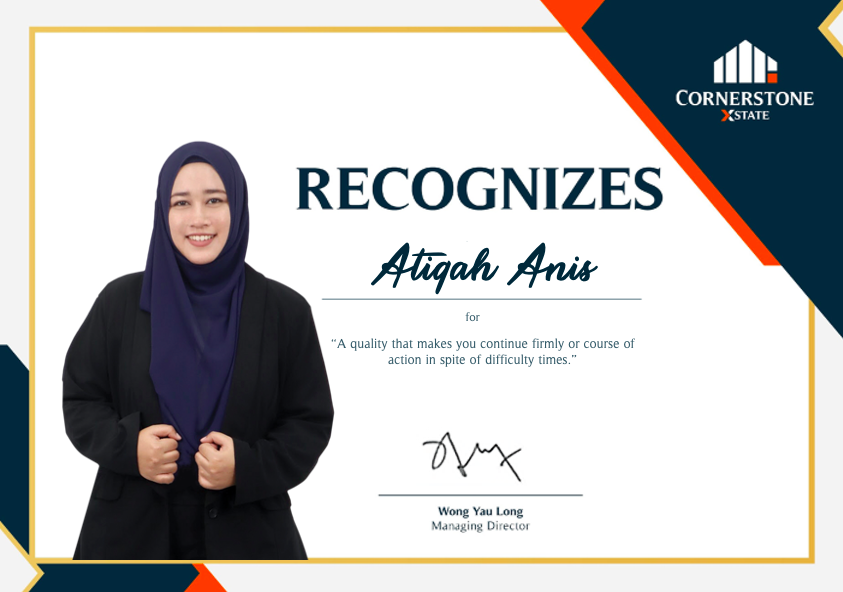 Monthly Character Recognition
Being the first negotiator at Cornerstone Xstate to close a deal via Zoom, Nur Atiqah Anis has always been seen as a cool figure among team members and fellow colleagues alike. Her persistency coupled with her consistency are what led her to seal her deals so effortlessly and hassle-free. Demonstrating strong commitment as well as robust communication skills, Nur Atiqah is virtually fearless in maintaining her grit and tenacity in this ever-competitive profession. For Atiqah, giving up is never an option. When you quit, you lose! Her passion, persistence and perseverance are truly admirable and awe-inspiring!
Ultimately, it's about long-term growth and future advancement in the business of property and the art of real estate negotiation. With continual investments in human capital, marketing systems and also digital technologies, CSX shall continue to guide agents, transform people and enrich lives. Always remember, team work makes all the dreams work. Just remain in the game, and never ever give up. Stay motivated and keep hustling! Happy CNY 2021…Gong Xi Fa Cai!