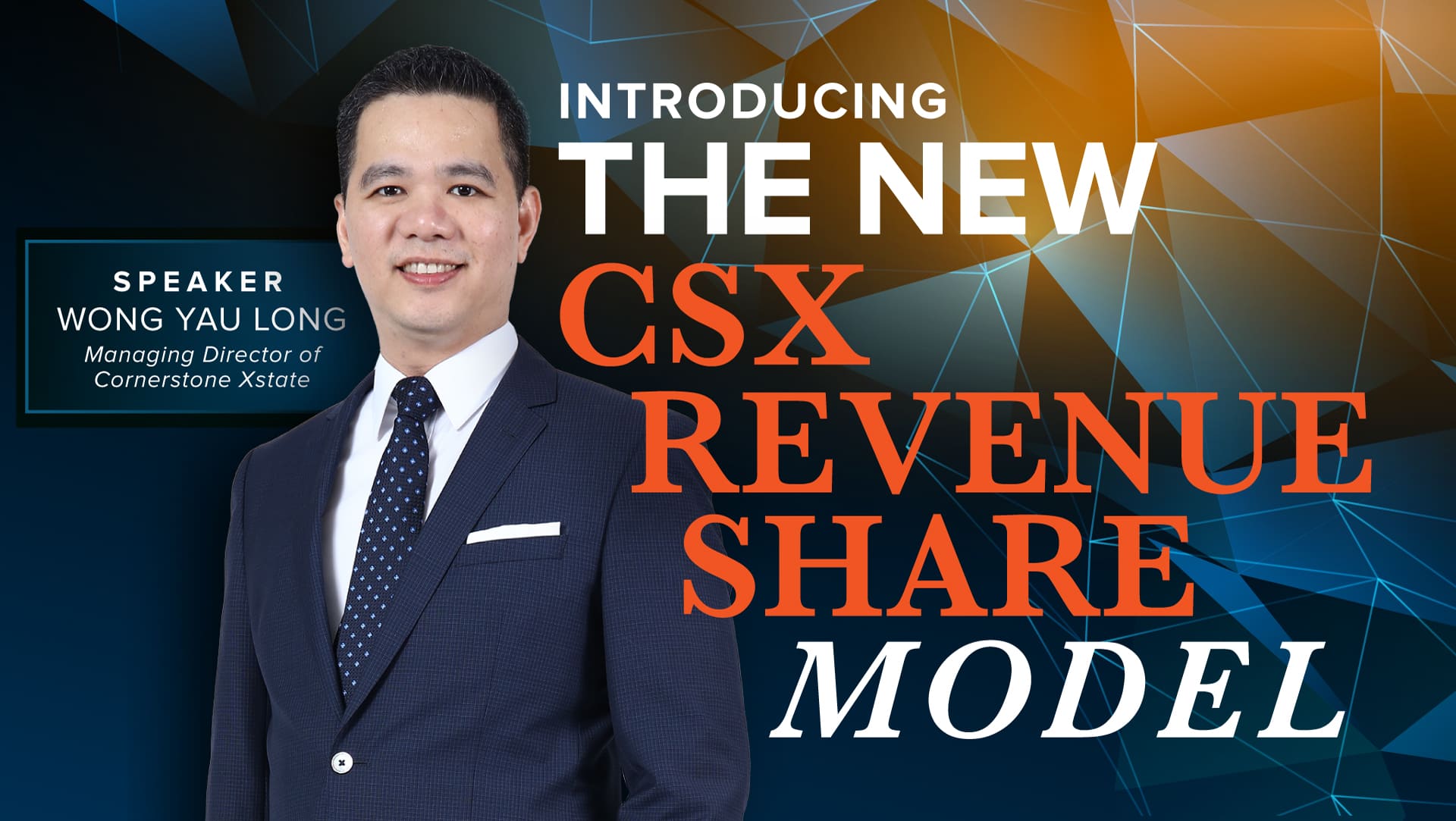 CSX LIVE BREAKTHROUGH MEETING @JULY 2021
22-07-2021
During this monthly Breakthrough Meeting, Cornerstone Xstate is proud and privileged to feature our very own managing director Wong Yau Long who recently announced the new revenue share model with a revamped commission scheme package to assist agents and negotiators in battling the prolonged pandemic throughout the perpetual lockdowns. As real estate negotiators constantly struggle to close deals as well as convert cases, their professional income and personally livelihood have been greatly impacted and gravely affected. Thankfully for Cornerstone folks, this revenue-sharing system comes at the perfect time for negotiators to capitalize on the golden opportunity not only to make more money but also elevate themselves as professional agents and aspiring team leaders. This will also further motivate them to bring in greater sales and more recruits to further strengthen their portfolio and database.
It is an established fact that generating quality leads is critical to the survival and profitability of the real estate negotiation business. In the quest to produce more leads and also saleable projects, strategic initiatives and business models help to facilitate greater sales transactions. This is valid and relevant during tough times and challenging climate during the present pandemic.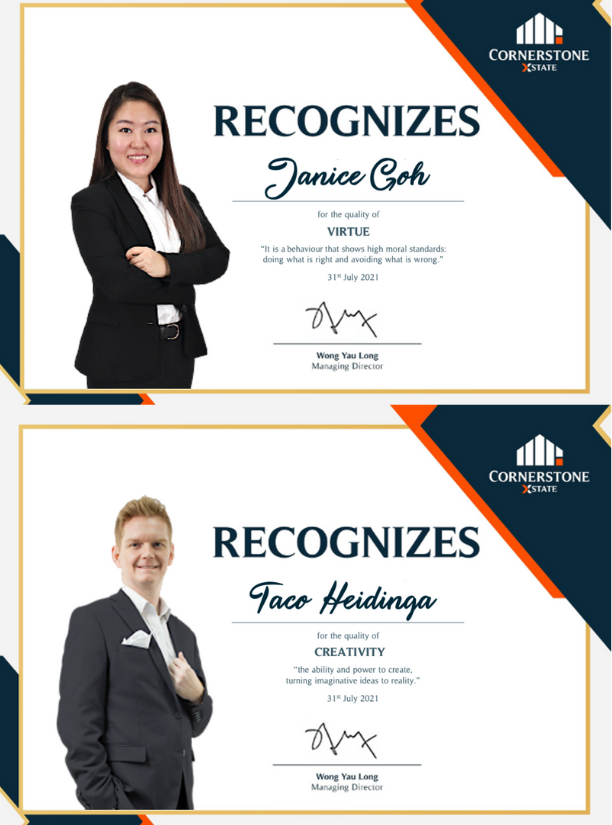 Monthly Character Recognition (Rens&Leaders)
In the Monthly Character Recognition segment, Cornerstone Xstate honours a real estate negotiator who exhibits exemplary VIRTUE in her beloved profession. Janice Goh is the epitome of moral righteousness, kind-heartedness, selflessness, compassion and empathy. She is always willing to help others without a second thought. We also wish to pay special tribute and recognition to the charismatic and flamboyant man Coach Taco for spearheading Cornerstone Xstate towards greater heights with his cool CREATIVITY and INNOVATIVE ideas to drive and develop CSX into an award-winning real estate agency par excellence that it is currently today. His many sacrifices and abundant contributions to Cornerstone is a testament of his outstanding leadership, awesome acumen and magnanimous personality. Taco is a real-life superhero and a true believer that anything is possible if one puts one mind, heart and soul into everything that one does. A big bravo, kudos and congratulations once again to Janice and Taco for their breakthrough achievements! After all, team work makes the dreams work.
Once again, we wish to express our greatest appreciation and a massive THANK YOU to Mr. Wong Yau Long for an illuminating, informative and inspiring sharing session today. As Yau Long himself once said, "The prevalent pandemic may constantly attack us but it shall never ever beat us!" Continue to brave the storm, embrace countless challenges and conquer all adversities. Together as one united family, we will remain in the game, stay motivated, keep moving and continue hustling!