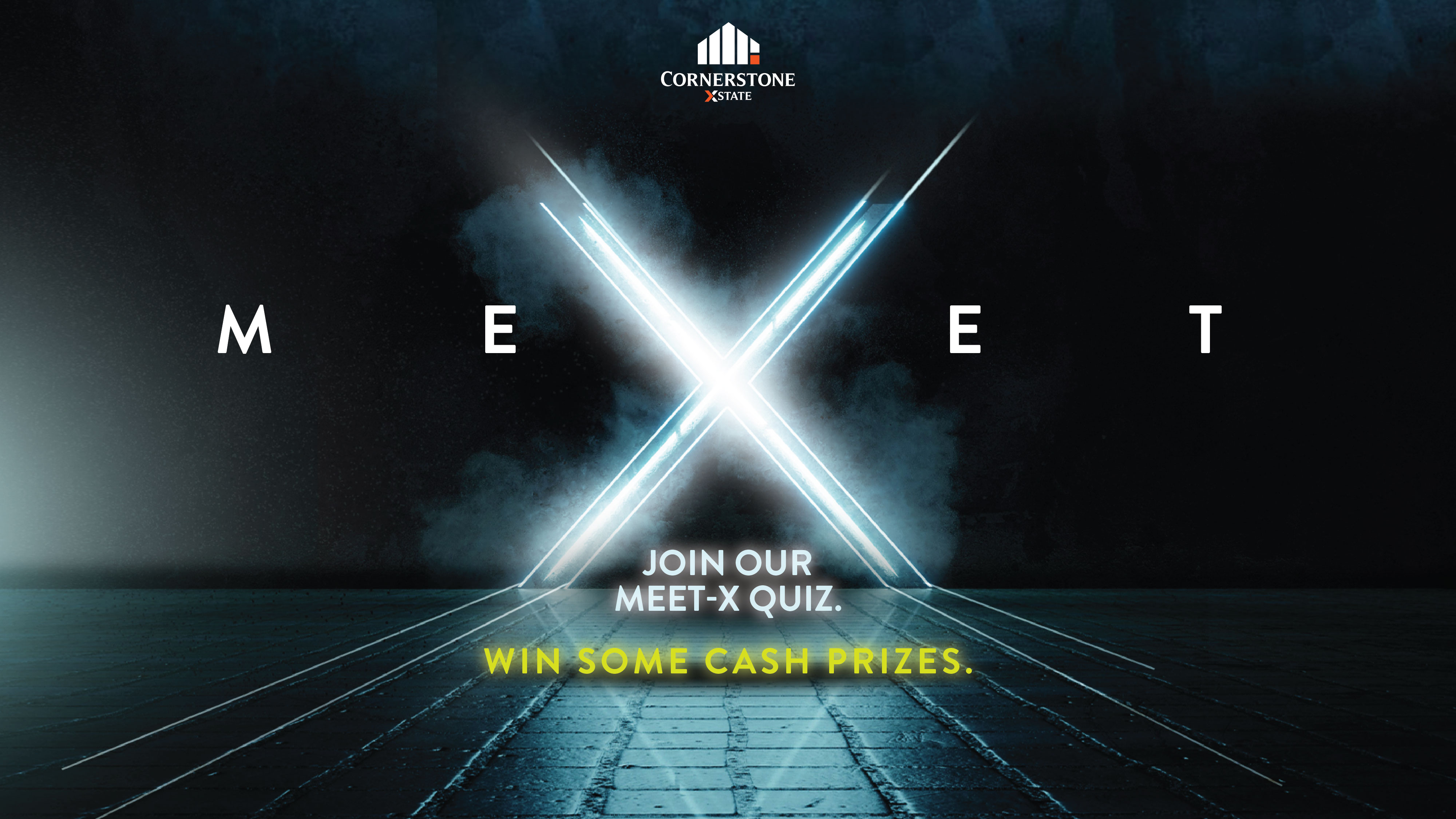 CSX MEET-X MEETING @APRIL 2022
26-04-2022
During this Meet-X session, CSX is proud to announce its maiden collaboration with 8Prop Property Intelligence whose 360 Virtual Tour is seen as a real estate game-changer for agents and negotiators who wish to leverage their property listings to bring greater value to customers using virtual reality tours as a tool to better connect with their prospects.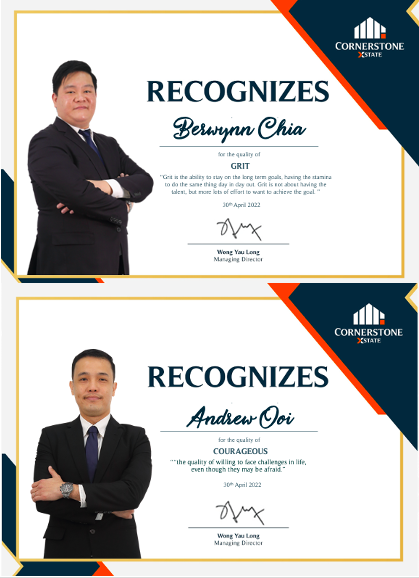 Monthly Character Recognition (Rens&Leaders)
In this Monthly Character Recognition segment, CSX is privileged to pay tribute to a senior negotiator turned property consultant who exhibits the noble attribute of GRIT, a character trait that embodies passion and perseverance in embracing adversities and overcoming challenges through sheer stamina, endurance and willpower. This maverick negotiator often struggles in closing deals initially, but he eventually prevails with utter grit and utmost strength. His overwhelming drive, desire and determination to succeed are awe-inspiring indeed. Without a shadow of a doubt, it is the power of persistence that leads to his success. Today, Berwynn Chia finally reaps the fruits of his labour as well as enjoys the sweet taste of success! When asked what are his ultimate secrets to success, he simply and solemnly says, "JUST DO IT!"
Cornerstone is also proud to honour and acknowledge an outstanding team leader who possesses the timeless virtue of COURAGEOUS; one who exemplifies the quality or attribute of being fearless in the face of failures and adversities. Andrew Ooi has always been an exemplary negotiator, caring leader and loving father in realizing his real estate dreams in his beloved profession. Not only is he daring, diligent, dedicated and disciplined, but he is also ever willing to lend a helping hand to those in need of his assistance without conditions or compromises. He is unafraid to endure hardships and encounter challenges in his quest for excellence. His altruism and selflessness are amazing, to say the least. Andrew is a trustworthy and dependable individual who is constantly loved and revered by team members and colleagues alike for wishing to improve their lives and livelihoods. A big bravo, kudos and congrats once again to Berwynn and Andrew for their breakthrough success and awesome accomplishment…great job guys!
We witnessed more closings and deal-breakers from seasoned agents and newbie negotiators alike during this ground-breaking meeting. We also paid tribute to mega producers and top teams in recognition of their diligent efforts, unwavering passion and persistent hard work. Teamwork truly makes all the dreams work, period! Cornerstone Xstate shall continue to invest in new tools and creative methodologies, digital marketing strategies, and innovative smart technologies. THANK YOU once again to Coach Taco for being such a warm and wonderful host throughout this Meet-X monthly meeting. Together as one united family, we shall brave the storm, conquer all adversities and challenges, and always remain within the game!