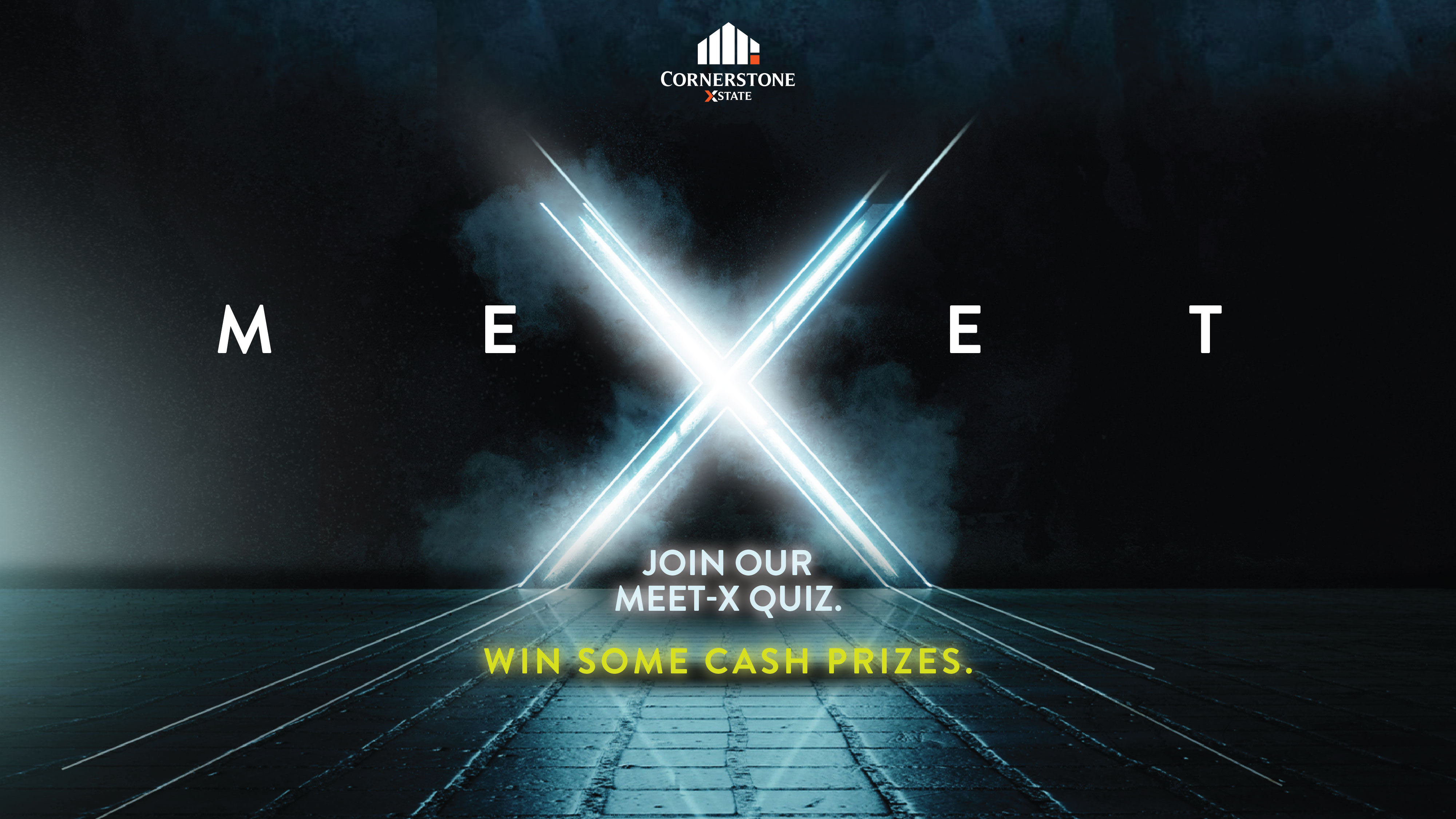 CSX MEET-X MEETING @MAY 2022
27-05-2022
CSX is proud to present the Team Power Power Championship to commemorate top teams with their mega producers. The meeting also concludes with fun-filled excitement in the much-awaited Meet-X Quiz. Cool cash prizes await those who answer questions in the fastest time.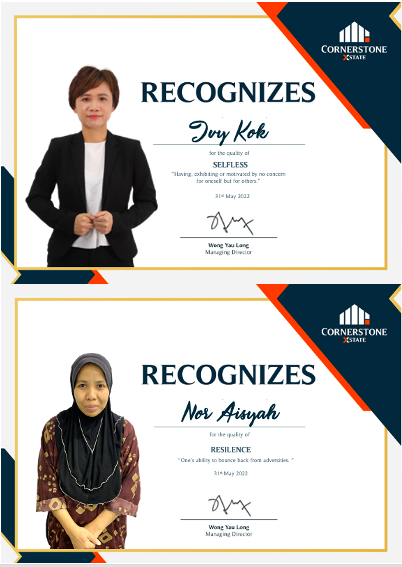 Monthly Character Recognition (Staffs)
In this edition of Monthly Character Recognition, CSX is privileged to pay tribute to Ivy Kok possesses the noble attribute of SELFLESSNESS, a character trait that embodies the innate quality of utmost caring and unwavering consideration for others at the expense of oneself. Ivy Kok is a rising-star who has so far successfully managed six CSX Open House showcases since day one. Preparing an unfurnished property for public display is certainly no easy feat. From cleaning house to decorating home, Ivy embraces all hardships and challenges that come her way. It's truly a labor of love that reaps abundant and bountiful rewards. Never did she once complain or quit in the face of adversity. She remains cheerful and continues to wear a smile on her face despite the constant trials and tribulations. Her tireless efforts and painstaking sacrifices have paid off at long last as a spruced-up show unit is finally unveiled during event day. All tasks that have been given to her, she goes all out of her job scope and comfort zone to accomplish them. And she did it with such spectacular flying colours, congrats Ivy Kok!
Cornerstone is also proud to honor and acknowledge a special person or individual and long-time employee of the company who exhibits the timeless virtue of RESILIENCE; someone who exemplifies grit, tenacity and perseverance in the face of failures and adversities. The name Nor Aisyah may not ring a bell, but just mention Kak Nor, we are instantly reminded of our diligent and dedicated cleaning lady. Fondly known as "kakak" by staff members, she usually goes about her daily duties and menial chores without complaints or complications. Yet, her tireless efforts and painstaking sacrifices often go unnoticed or unrecognized as most of us are oblivious of her presence. Whether it is cleaning the kitchen and the utensils we use, tidying up our office cubicles for our comfort, taking out the trash each and every day or simply helping out during company events, we are truly grateful and appreciative of her hard work. As such, CSX has decided to reward our kakak Nor for her exemplary services in improving the workplace and working conditions. Thank you once again to Ivy Kok and Nor Aisyah for their selfless contributions to CSX, wishing them all the best in all their endeavors!
During this ground-breaking meeting, we witnessed more closings and deal-breakers from seasoned agents and newbie negotiators alike. We also paid tribute to mega producers and top teams in recognition of their diligent efforts, unwavering passion and persistent hard-work. Teamwork truly makes all the dreams work, period! Cornerstone Xstate shall continue to invest in new tools and creative methodologies, digital marketing strategies as well as innovative smart technologies. Together as one united family, we shall brave the storm, conquer all adversities and challenges, and always remain within the game.