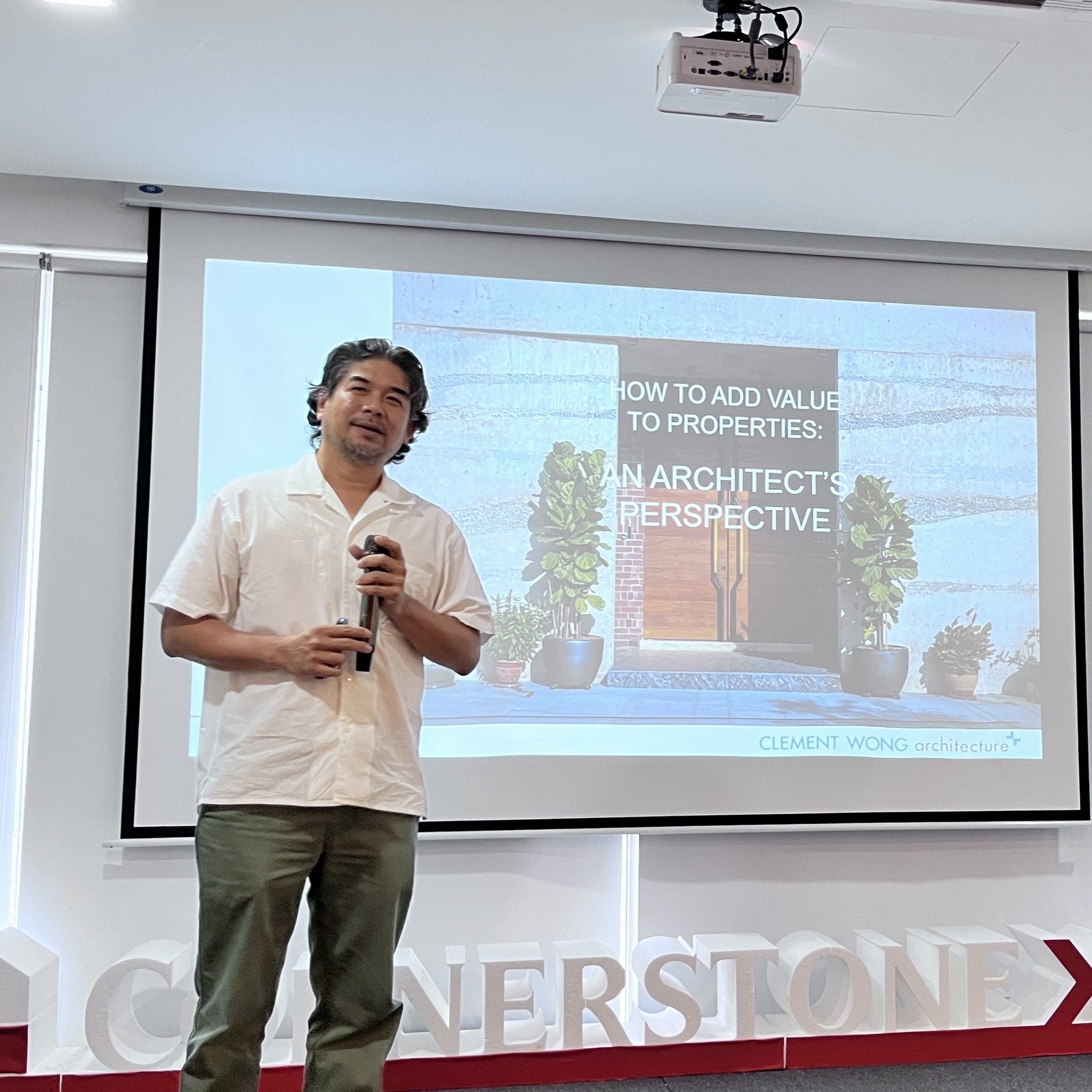 How to add Value to Properties with maverick architect Clement Wong
20-11-2023
CSX proudly presents Meet-X Meeting @ ELEVET - Thursday, 16 November 2023
In this special edition of Meet-X entitled "How to Add Value to Properties: From an Architect's Perspective", Principal Architect @ Clement Wong Architecture, Ar. Clement Wong shares his ideas and insights on how to add value to properties using his time-tested tips, tricks and techniques with the folks of Cornerstone Xstate. He has helped many people and personalities alike to realize their dream homes via his eye-opening exploits and endeavors in home make-overs as well as property improvement. Listening to his lecture has been a real passion and a great pleasure for everyone at CSX. We truly hope that all our agents and negotiators have gained invaluable knowledge from this game-changing talk. Thank you once again to Ar. Clement for an inspiring, informative, and illuminating session today. Together, let us unlock and unleash the unlimited potential as well as the exponential prospects of real estate enhancement!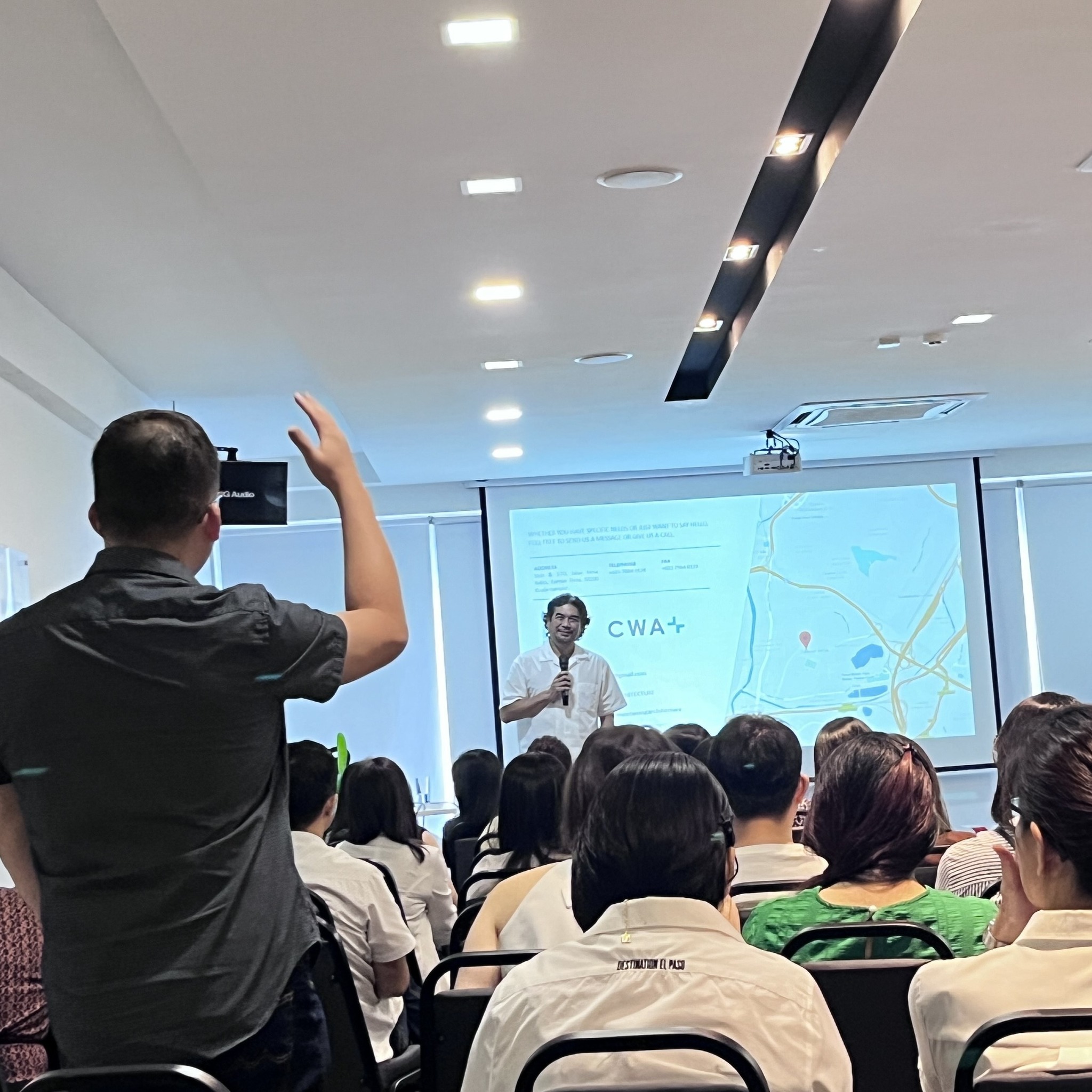 The Maverick Architect
CSX is proud and privileged to feature and showcase one of the most prominent personalities in property with a professional career in architecture spanning almost two decades. From minor facelifts to major renovations, he has made significant impact and contributions to the Malaysian architectural scene including collaborations with corporate developers and property players both locally and abroad. A certified facilitator with the world-renowned Green Building Index (GBI), a professional body for green standards and certification. Not merely an award-winning architectural designer but also an educator and a nature lover. The founder and director of Kuala Lumpur Steiner School, a forest school focusing on child development and education. And co-founded Kongsi Co-op, a cooperative and community-owned enterprise that connects people with the land and Mother Nature.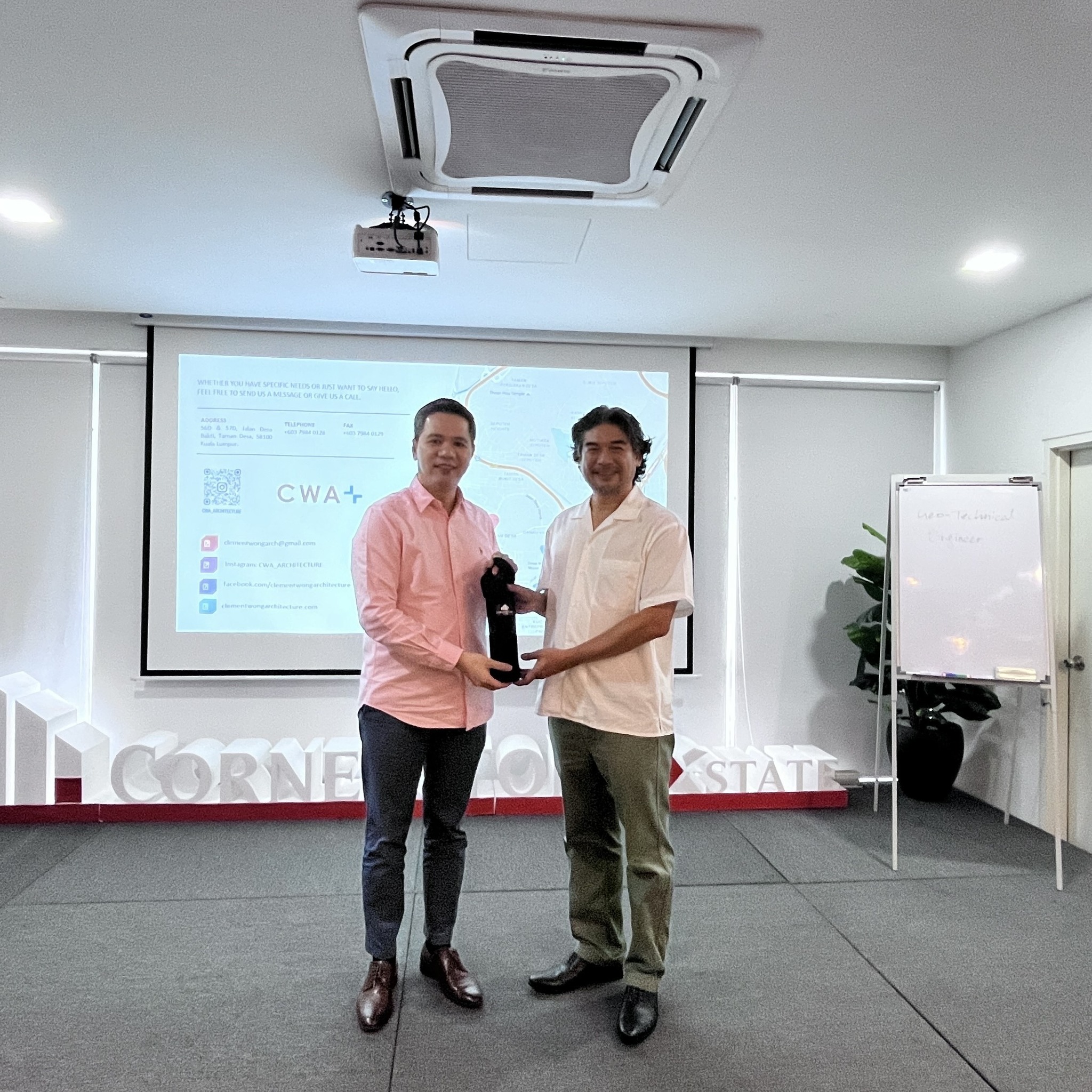 Industry Trade Secrets
There are a total of three trade secrets to increasing property value. The first trade secret is converting your existing rooftop into a green roof garden. A terrace house of 2,000 sq. ft. can be increased to a built-up area of 3,000 sq. ft. simply by maximizing the living space. This translates to about 50% increase in return when the unit is sold. The second trade secret is all about airy and bright. Homes that are well-ventilated and properly illuminated are always worth more than their market price. This adds greater value to the overall property itself. The third trade secret is commissioning a retreat home. In the case of a hillside home located at Janda Baik, Tanah Rimba, physical hazards of slope developments are well documented. It requires a proper safety examination or security assessment by a civil engineer, particularly geotechnical engineer, whose duty is performing a soil test to determine the slope stability before a house can be built on it. Since flat lands are a scarcity nowadays, building on slopes is seen or perceived as an option or alternative that fetches a premium price.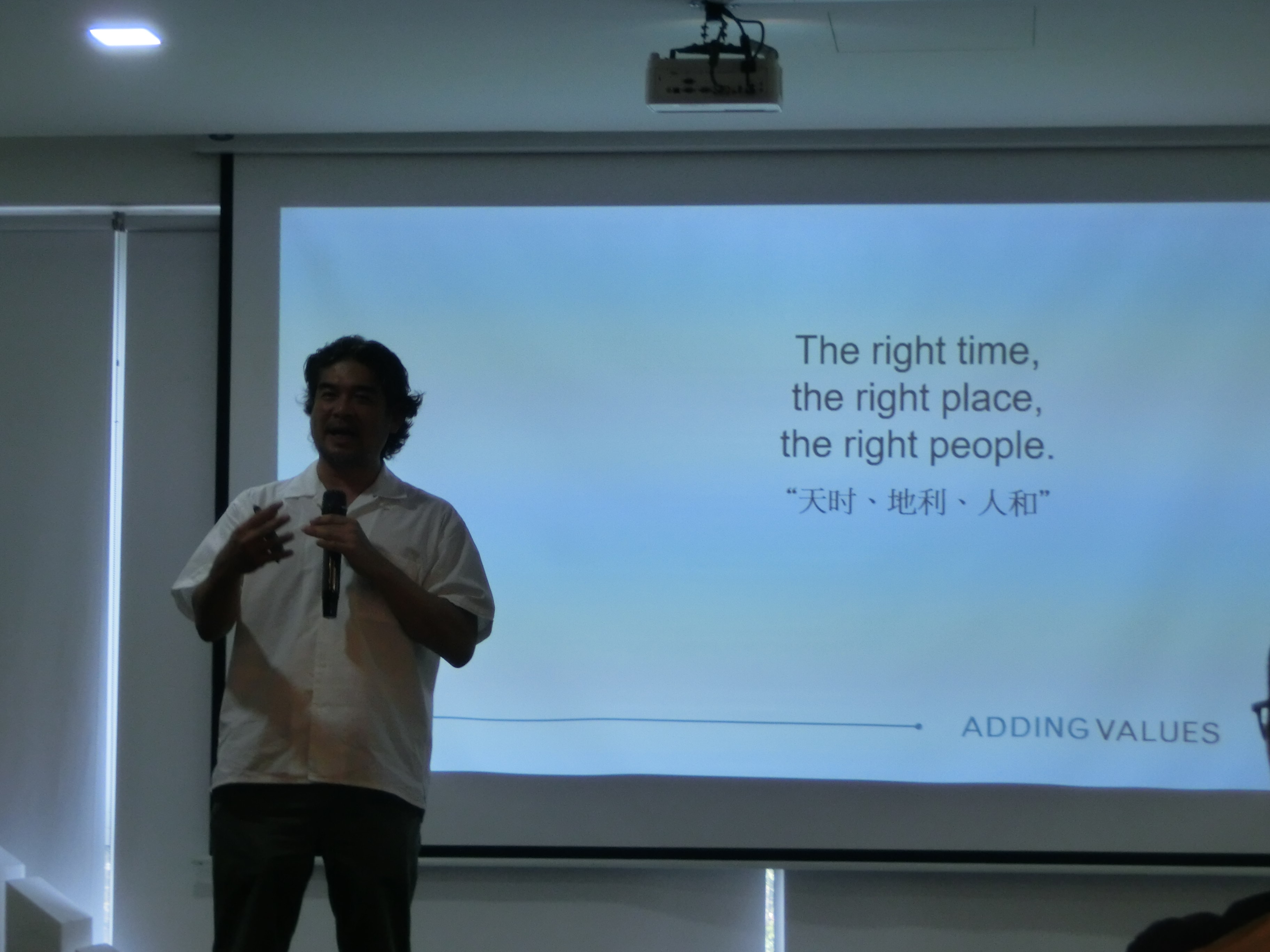 Place Making in Real Estate
A pet project undertaken by Clement is the iconic Anyara Hills by KHK Land. The popularity of this project is an added value to agents and realtors who are looking to reap bountiful rewards. An important factor is of course having the right location. Even when the location is somewhat undesirable, it can be made to appear desirable. A fine example of 'place making' is none other than the thriving township of Desa ParkCity. Originally an abandoned quarry, DPC became one of the most viable and valuable places for residential and commercial activities within Kuala Lumpur, the Klang Valley as well as Malaysia.
Once again, having a team of professionals such as fengshui master, master planner, land/quantity surveyor, landscape designer, interior designer, civil engineer, design architect and property agent can truly transform an unwanted rock into a precious stone. Whether you are building a cabin home, a small-box house, or a cottage residence, when you leverage on these trade secrets as well as incorporate the timeless philosophy of "The right time, the right place, and the right people," success will certainly come knocking at your doorstep! To know more about Clement Wong and his architectural projects, visit Clement Wong Architecture @ www.clementwongarchitecture.com as well as check out his pages on Instagram: CWA_ARCHITECTURE and on Facebook: facebook.com/clement.wong.3950, Clement Wong Architecture, Kuala Lumpur Steiner School and Kongsi Co-op. You may also contact him via email at clementwongarch@gmail.com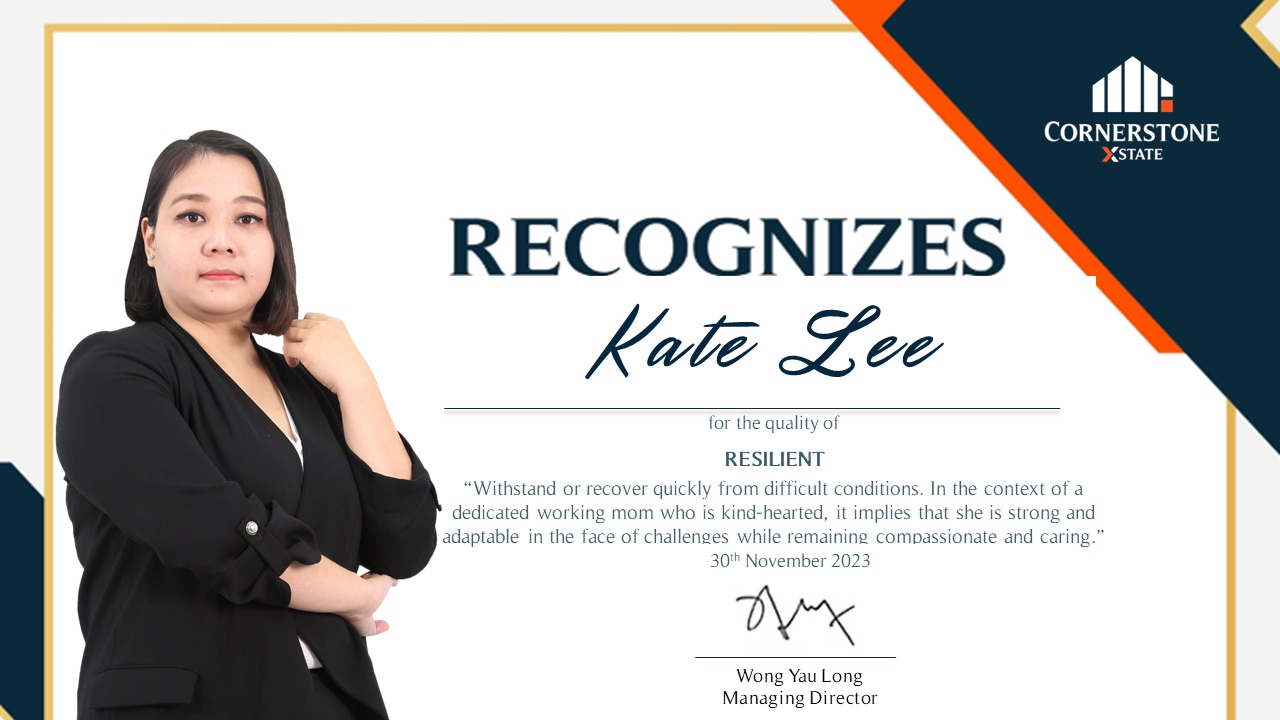 Monthly Character Recognition - Resilient
In this chapter of Monthly Character Recognition, we pay tribute to the character of RESILIENCE whose personality traits include able to adapt, endure or withstand hardships, difficulties and adversities under adverse conditions or undesirable circumstances. CSX is truly honored to recognize a real estate negotiator who is strong-willed, hard-working, and delivers results. She is caring, compassionate and kind-hearted. Her grit, tenacity, dedication, and determination are awe-inspiring to say the least. As a working mother of three little daughters, her contributions towards the success of her team are priceless. Priscillia Khoo is delighted to present her dear friend and team member Kate Lee with this award…kudos on a job well done!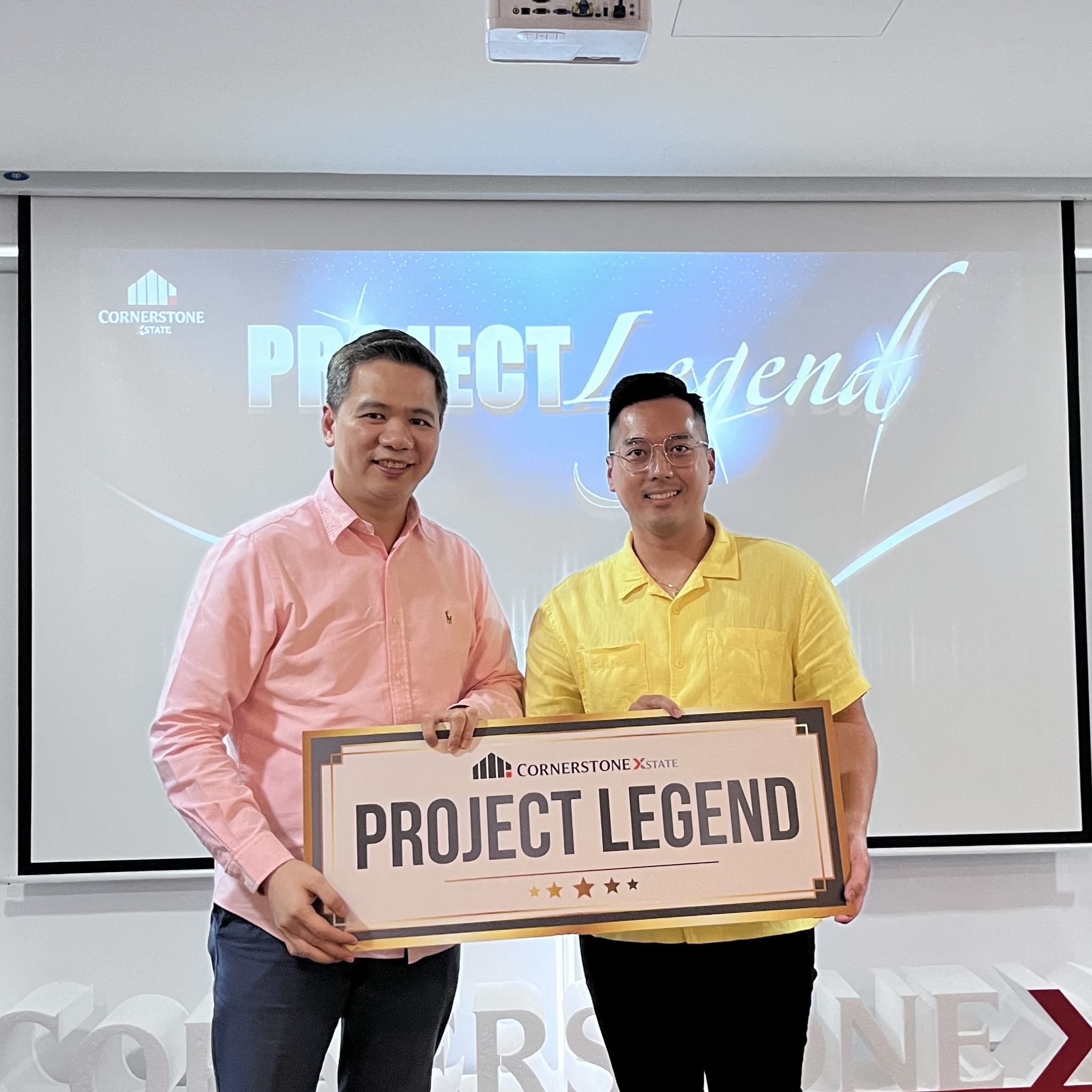 Celebrating our Champion Closers
In this meeting, we also witnessed more closings and deal-makers from aspiring agents and newbie negotiators. We paid tribute to our mega producers and top teams in recognition of their diligent efforts, unbridled passion, unwavering perseverance, and persistent hard-work. Teamwork makes all the dreams work! CSX continues to invest in new tools and creative methodologies, digital marketing strategies and innovative smart technologies. THANK YOU once again to Adrian Un for an inspiring, informative, and illuminating talk today as well as to our esteemed emcee host Steffi Lim for her warm, witty, and wonderful presentation throughout this stimulating sharing session.