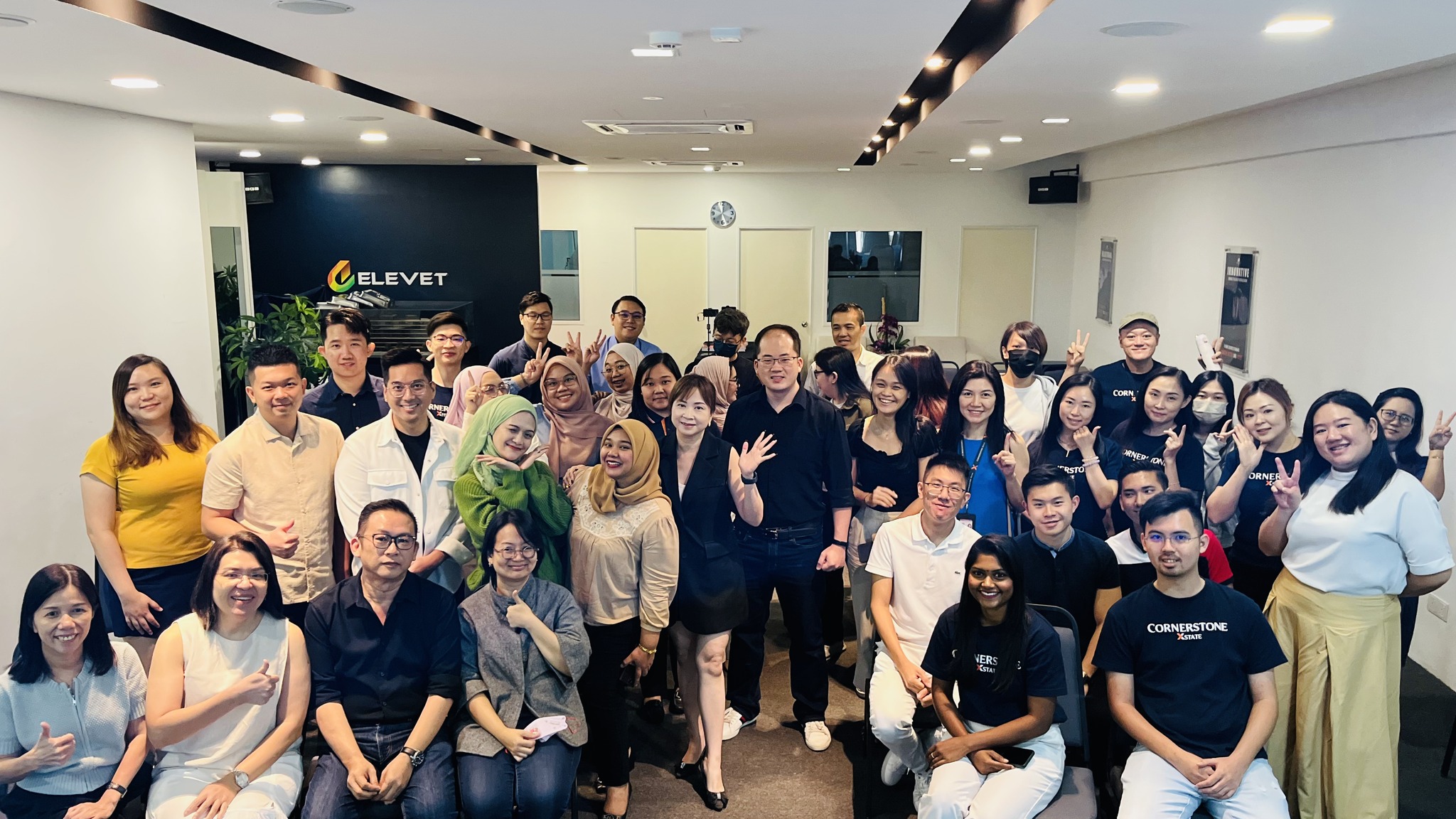 Learn how to sell properties locally & globally with sales maverick and property guru Adrian Un
23-10-2023
CSX proudly presents Meet-X Meeting @ ELEVET - Wednesday, 18 October 2023
We welcome you back to our monthly Meet-X meeting where we celebrate our achievements in this ever-exciting real estate journey. Special highlights this month include "How to Sell Yourself into the Foreign & Domestic Markets" by Adrian Un, property sales maverick, seasoned real estate professional, CEO of SkyBridge International as well as corporate advisor of Furniture Direct.
Adrian masterfully shared his personal experiences as well as professional advice on how to delve into foreign and domestic real estate markets with his natural wit, humor, and real-life tales in property negotiations. We are also thrilled to announce the grand opening of Signature Kepong show gallery recently.
At CSX, we aspire to build a dynamic and talented team – a true testament of our diligence and dedication in pushing all boundaries and attaining our dreams. Via new knowledge and fresh perspectives, we continue to learn and work together for a better and brighter future ahead in 2024…'Think Big, Aim High'!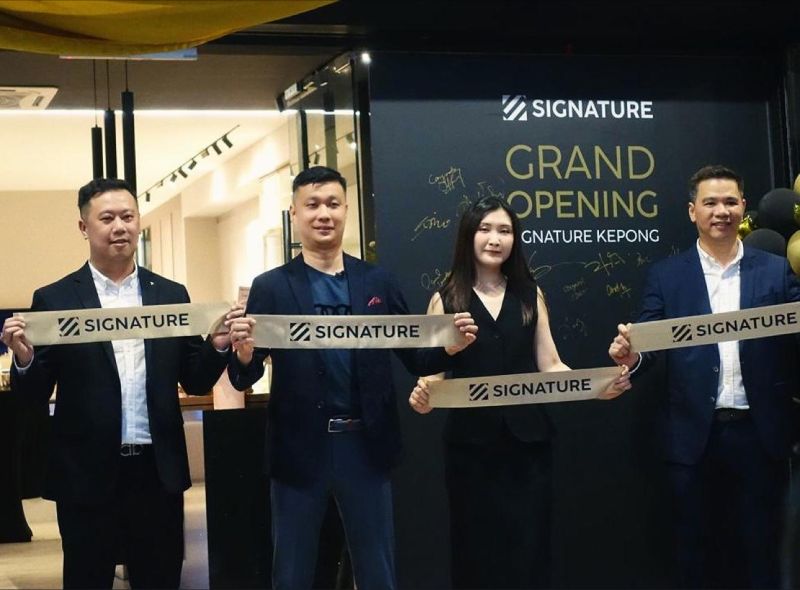 Leveraging on Signature
With the recent grand opening of its Kepong branch, Signature aims to add more value to customers by providing a total home and living solutions in M&E, wet works, renovations, furnishings & appliances. Through its strategic partnership and smart collaboration with Cornerstone Xstate via One Hub D&B, finding the right designers and contractors for homeowners is no longer a hassle for agents and negotiators. It offers a stress-free solution that is both convenient and comfortable to clients. This builds long-term trust and delivers greater referral prospects to agents. When an agent refers a client by leveraging on Signature services, he or she stands to gain commission for each successful deal closed. This augurs well for real estate negotiators in making more money and earning big bucks!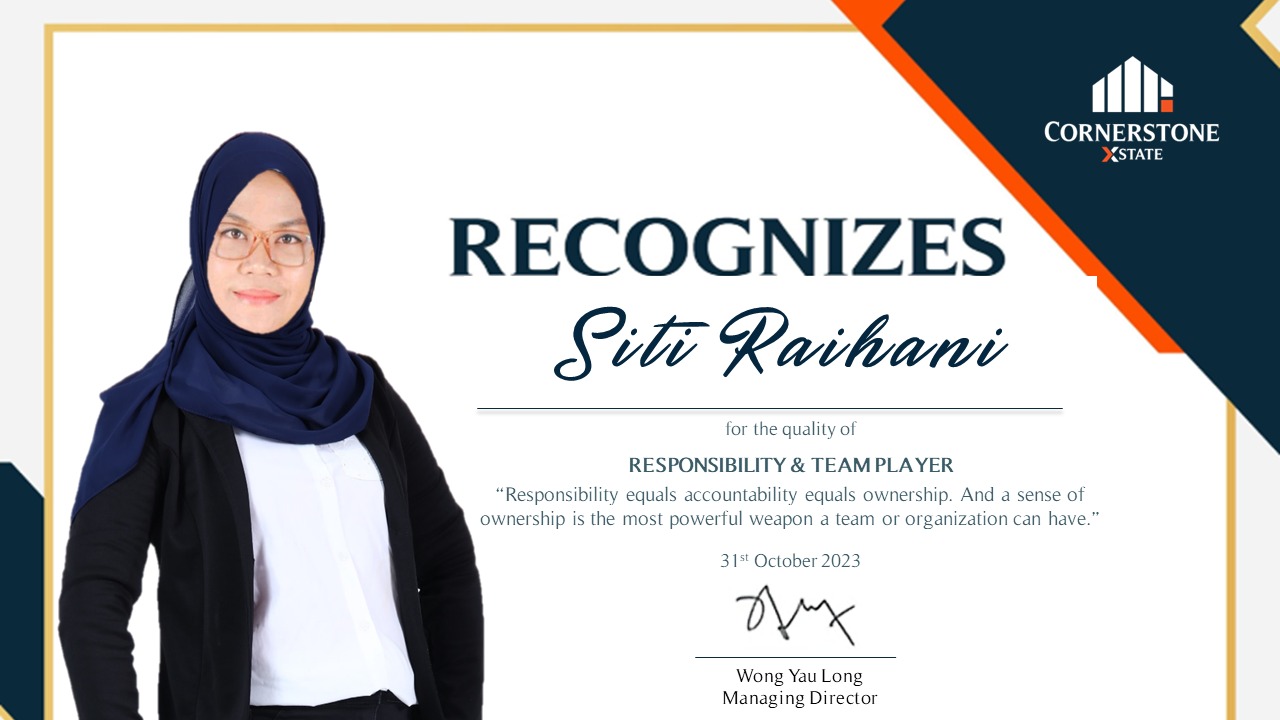 Monthly Character Recognition- Responsibility & Team Player
In this edition of Monthly Character Recognition with the theme of 'Responsibility & Team Player' whose personality traits are effective collaboration with colleagues, aligned personal goals with teams' objectives, being responsible for one's actions, maintaining a steadfast commitment as well as nurturing a positive work ambience through consistent and reliable execution of tasks. We are honored to pay tribute to an administrative executive who is detail-oriented, meticulous on the job and possesses great organizational skills with paperwork. Her favorite foods are pastries, noodles, and fruits. Her hobbies are brisk-walking and hiking. Her pastimes include reading (especially history), spending quality 'me-time' as well as watching soap operas and K-dramas. Her invaluable contribution (behind the scenes) towards the success of many CSX Open Houses is absolutely priceless without a doubt. Carol Yong is delighted in presenting Siti Raihani with this award, and congrats on a fantastic job well done!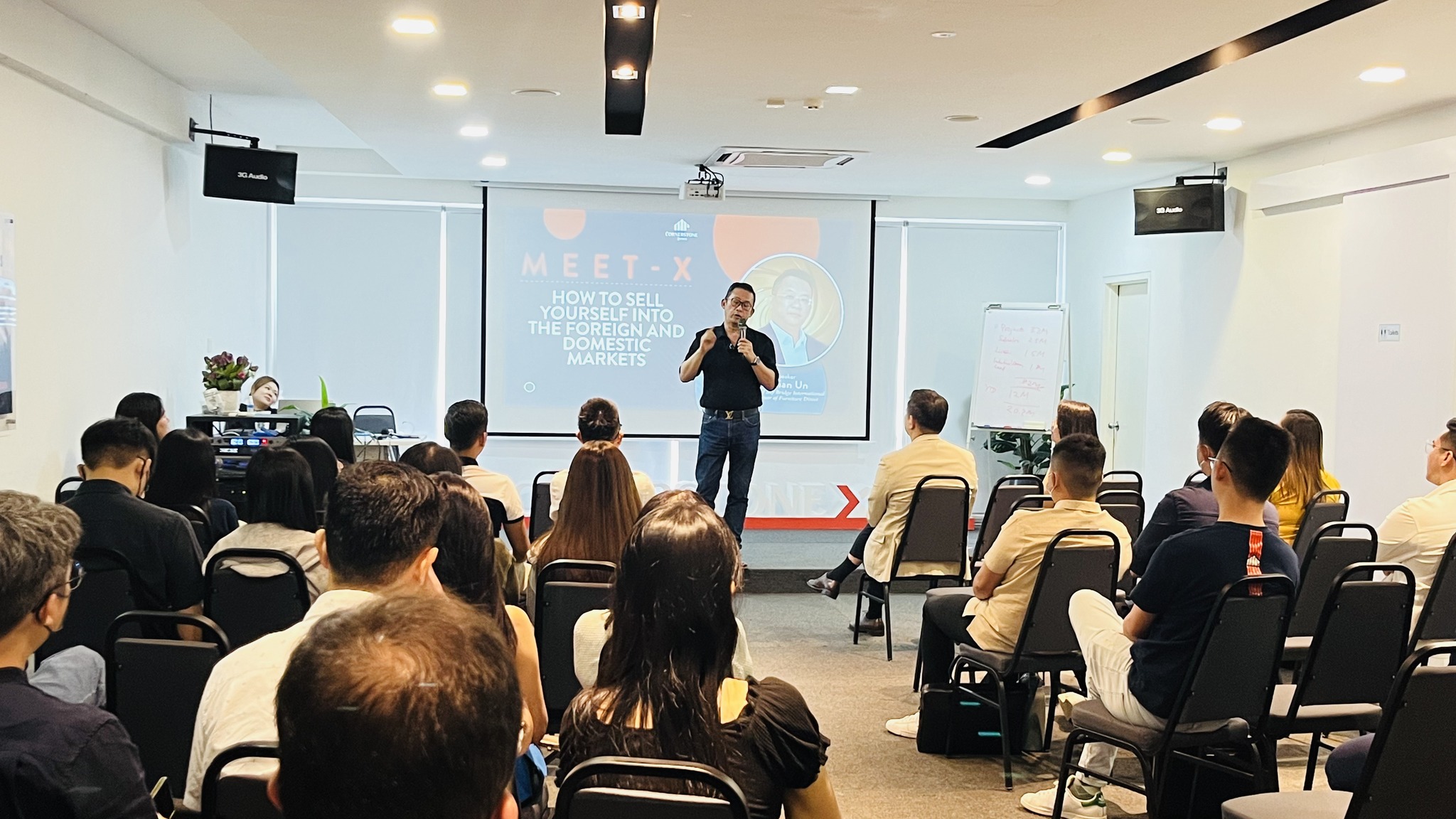 The Property Sales Maverick - Adrian Un
Selling is truly the life-blood of every real estate professional. It takes passion, persistence, and perseverance to succeed in this ever-competitive business and industry. CSX is proud and privileged to feature and showcase one of Malaysia's most popular and prominent personalities in property. His professional career in banking and property spans over three decades. His expertise and experience in assessing Malaysian property developers to minimize investment risks is his foremost forte. He founded the first and largest mortgage brokerage firm in Malaysia. An influential and sought-after speaker across Asia with an expansive repertoire of articles, Adrian is famed as the best-selling author of Growing Rich through Responsible Leveraging: How to Build a Property Empire through Smart Financing.
He started his own real estate consultancy company by offering property financing to Malaysians. He is also the only person in Malaysia who has embarked in property financing events throughout most Asian countries with the exception of war-torn Laos…whoa!
One of the fundamental principles in property sales is to never turn down a potential prospect or client. In today's diverse market, everyone, regardless of their background or profession, is a potential seller or buyer. Building and maintaining a robust social network is crucial for establishing a successful real estate portfolio. Through collaboration and co-brokering with international investors, transactions often follow traditional methodologies. Adrian's pivotal moment in the real estate arena occurred when he joined forces with the Hong Kong real estate giant, Yee Sing Co (HK) Ltd.
When venturing into foreign markets, the key is to identify major projects in prime locations. Beyond Hong Kong, Taiwan, and China, promising markets also include Cambodia and Bangladesh. A novel sales approach involves hosting property forums or seminars, where agents assume the role of property experts and engage in informative property discussions. This strategy proves to be lucrative in attracting potential clients. Consistently building your personal brand and delivering valuable content are essential. Ultimately, it's about nurturing trust, as clients will choose to work with you, irrespective of market conditions. To learn more about Adrian Un and his remarkable journey in the real estate industry, visit Adrian Un on Facebook at www.facebook.com/adrian.un9.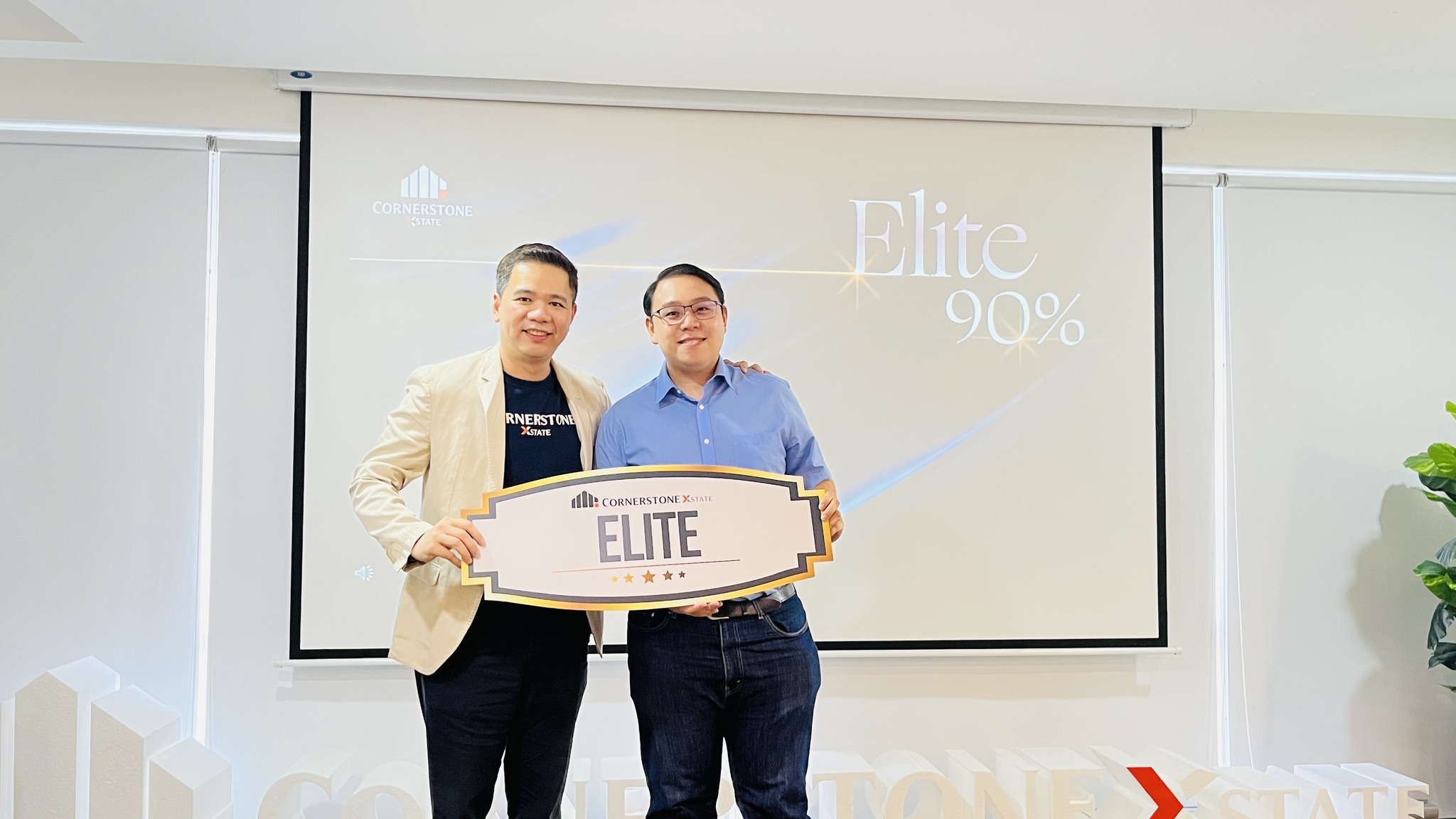 Celebrating Our Champion Closers
In this meeting, we also witnessed more closings and deal-makers from aspiring agents and newbie negotiators. We paid tribute to our mega producers and top teams in recognition of their diligent efforts, unbridled passion, unwavering perseverance, and persistent hard-work. Teamwork makes all the dreams work! CSX continues to invest in new tools and creative methodologies, digital marketing strategies and innovative smart technologies. THANK YOU once again to Adrian Un for an inspiring, informative, and illuminating talk today as well as to our lovely emcees Steffi Lim and S.K. Tan for their warm, witty, and wonderful presentations throughout this sharing session.