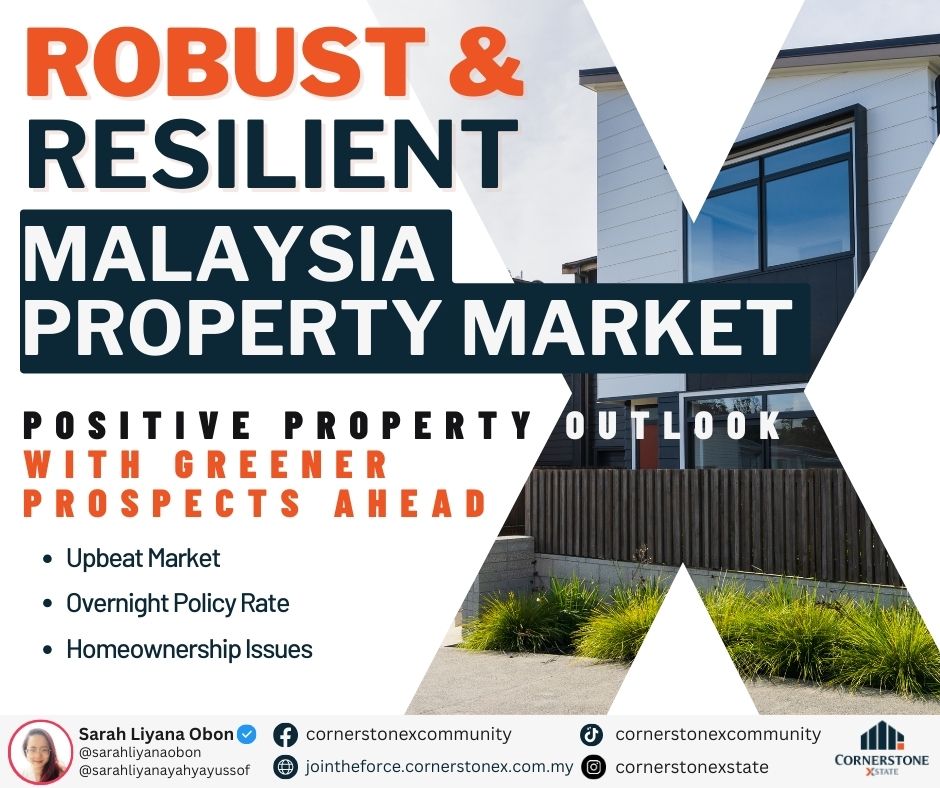 Malaysian Property Market Remains Robust & Resilient
11-10-2023
A positive property outlook with greener opportunities expected
As the New Year approaches with three more months left in 2023, the Malaysia real estate industry is still struggling with long-standing issues which were left unresolved throughout the years. Property overhang is one such example. Yet the property market has remained unperturbed by these conflicts and challenge. Torn between buyers' resistance towards higher prices as well as sellers' struggle to sell, many people or parties are cautiously optimistic about the latest market outlook despite positive reviews from analysts and property gurus alike. The impending OPR hike by BNM is another dark cloud of uncertainty hanging over the property sector. Eventually, Malaysians will grow more confident in purchasing properties, and contribute to the recovery of the industry itself. Increasing transaction volume is the pathway towards revitalizing the property market, period!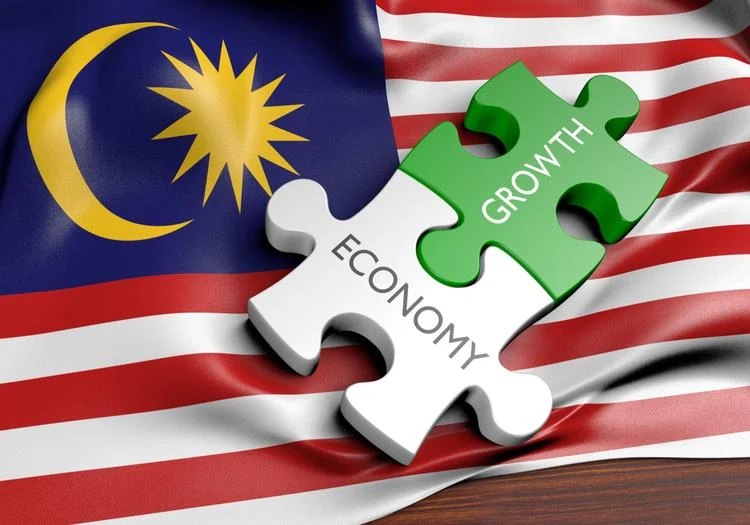 An Upbeat Market
Malaysia's residential market is on the upwards trend, with a major increase and modest expansion since 2022. According to the National Property Information Centre (NAPIC) 1Q23 report, occupancy rates of office spaces and shopping malls have improved greatly. The rapid growth of e-commerce has spurred greater demands for industrial property, warehouse buildings and transportation logistics. Rapidly growing industry knowledge in ensuring compliance with the ESG (environmental, social & governance) standards is key in navigating the evolving trends of industrial property infrastructure. The property market for 2024 is expected to have a positive vibe amidst a current challenging economy. Adequate government stimulus is strongly needed to keep the economy bullish while stimulating more property transactions. An active increase is seen in sub-sale rental as well as interest in purchase for owner-occupier usage, specifically for landed houses and affordable homes. Property outlook is largely anticipated to improve by year end and will continue towards new year. The high-rise sub-sector is also sufficiently supplied and is gradually growing.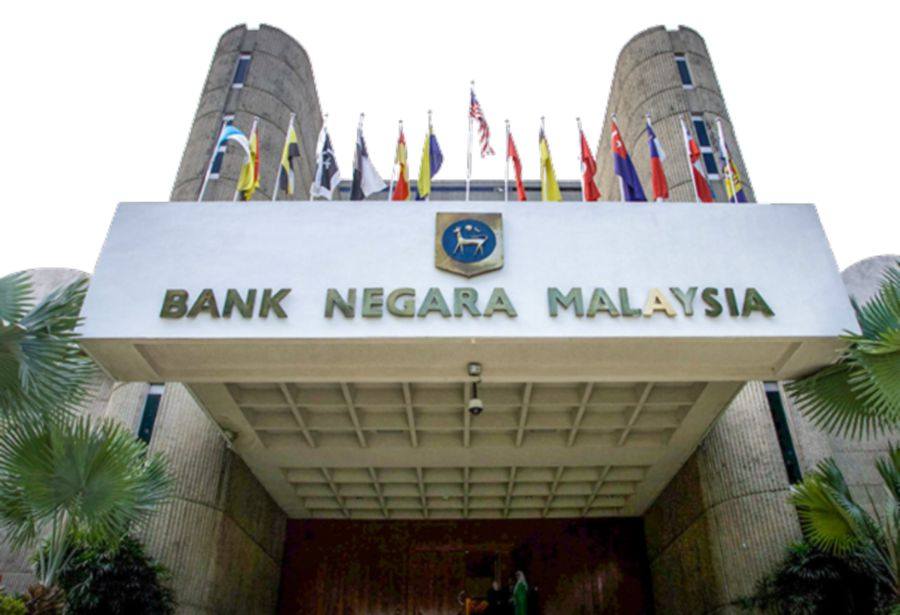 Overnight Policy Rate
Despite an unchanged OPR (overnight policy rate) of 3% recently announced by Bank Negara Malaysia (BNM), a hike is deemed as undesirable or less favourable by the property industry. Malaysian Industrial Development Finance Berhad (MIDF) in its 2H23 outlook has forecasted a lukewarm loan application which may dampen the demand for property purchases. Furthermore, the Malaysian central bank has projected another 25 base points (bps) increment by the year-end which would substantially reduce the appeal of purchasing properties. An OPR hike is almost always perceived as negative for the property sector, as higher interest rates are anticipated to reduce buying interest in properties due to higher housing loan instalments.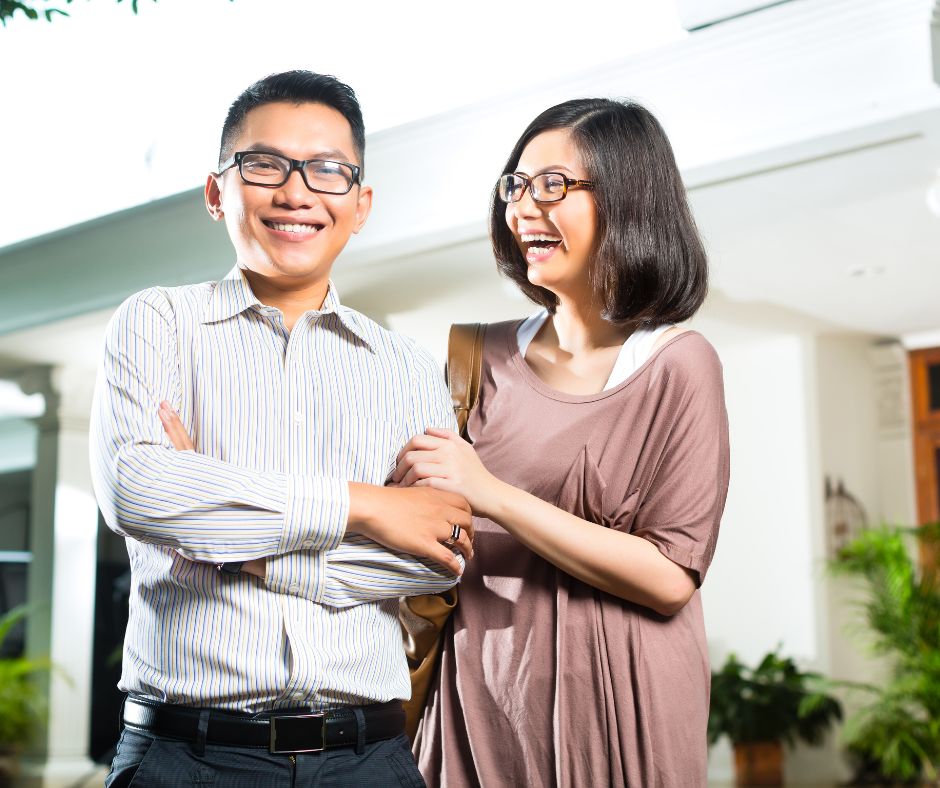 Homeownership Issues
Homebuyers must constantly scrutinize and selectively purchase properties after performing the necessary research or homework. Whether it is investment, own-stay, or personal use, homeownership is all about knowing the property type, potential yield, site location, and many other factors that influence demand and supply beyond the immediate term or timeframe of purchase. Nevertheless, real estate has always been an excellent hedge against inflation within the Malaysian market, as witnessed in skyrocketing property prices with value of properties bound to appreciate over time. Renting presents various benefits or advantages to tenants such as individual mobility, immediate use, capital investment & property management. Owning a property however comes with more prestige, better class, and higher stature. Hence, measuring one's financial ability will make it easier in deciding to owning a property as a long-term commitment.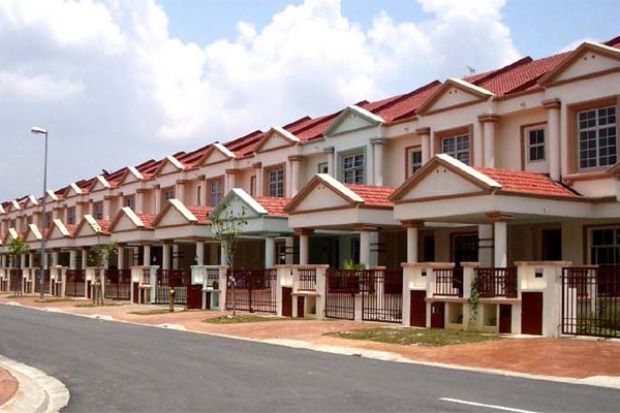 Overhang Properties
With growing concerns on property overhang or unsold properties in Malaysia, continual property development aggravates the situation even further, thus it requires real and resolute intervention from the federal government. Some of the factors contributing to the property overhang issue including an imbalance housing supply and demand, mismatch between affordable home prices and household income, tight credit availability from financial institutions, as well as housing tastes and preferences of the younger generations who prefer renting since it is more flexible and hassle-free. One way is improving access to financing options, offering discounts on overhang properties, and identifying specific buyer segments or demographics. Other solutions include educating the public about the value of overhang properties.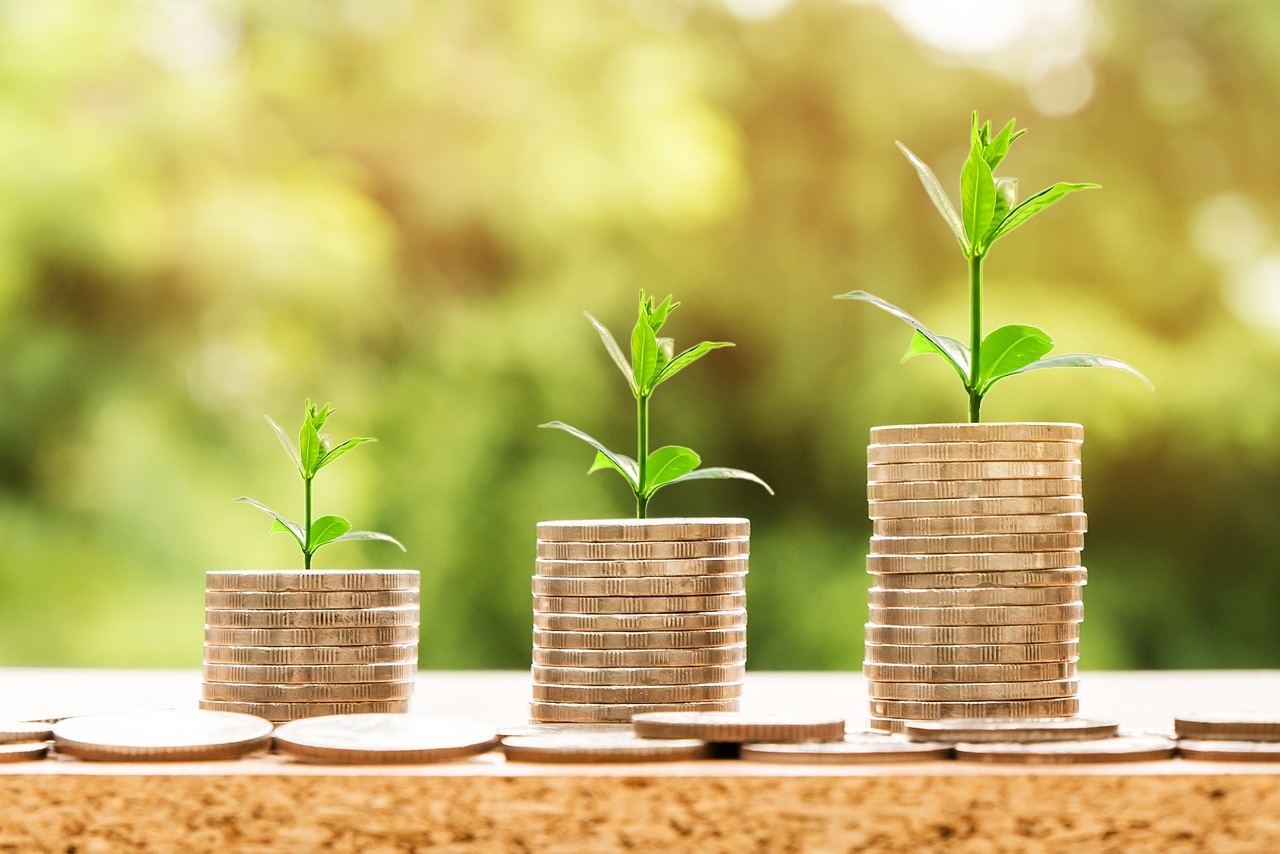 New Opportunities
Prime properties continue to appreciate over time with potential for future growth and appreciation. Government investments into public transport infrastructure such as mass rapid transit (MRT) lines as well as new highways and expressways offer opportunities for real capital appreciation in the property market. In terms of development trends, it is this combination of affordability, sustainability, technology, and government initiatives that pays profits. Investors often choose to invest in residential property as rental income is secured via a steady stream of cash-flow. Mixed developments that integrate residential, commercial, and retail elements have truly gained wide acceptance in Malaysia. Such developments usually provide an array of lifestyle amenities within one location, catering to the ever-evolving choices of residents, and attracting investors seeking integrated properties.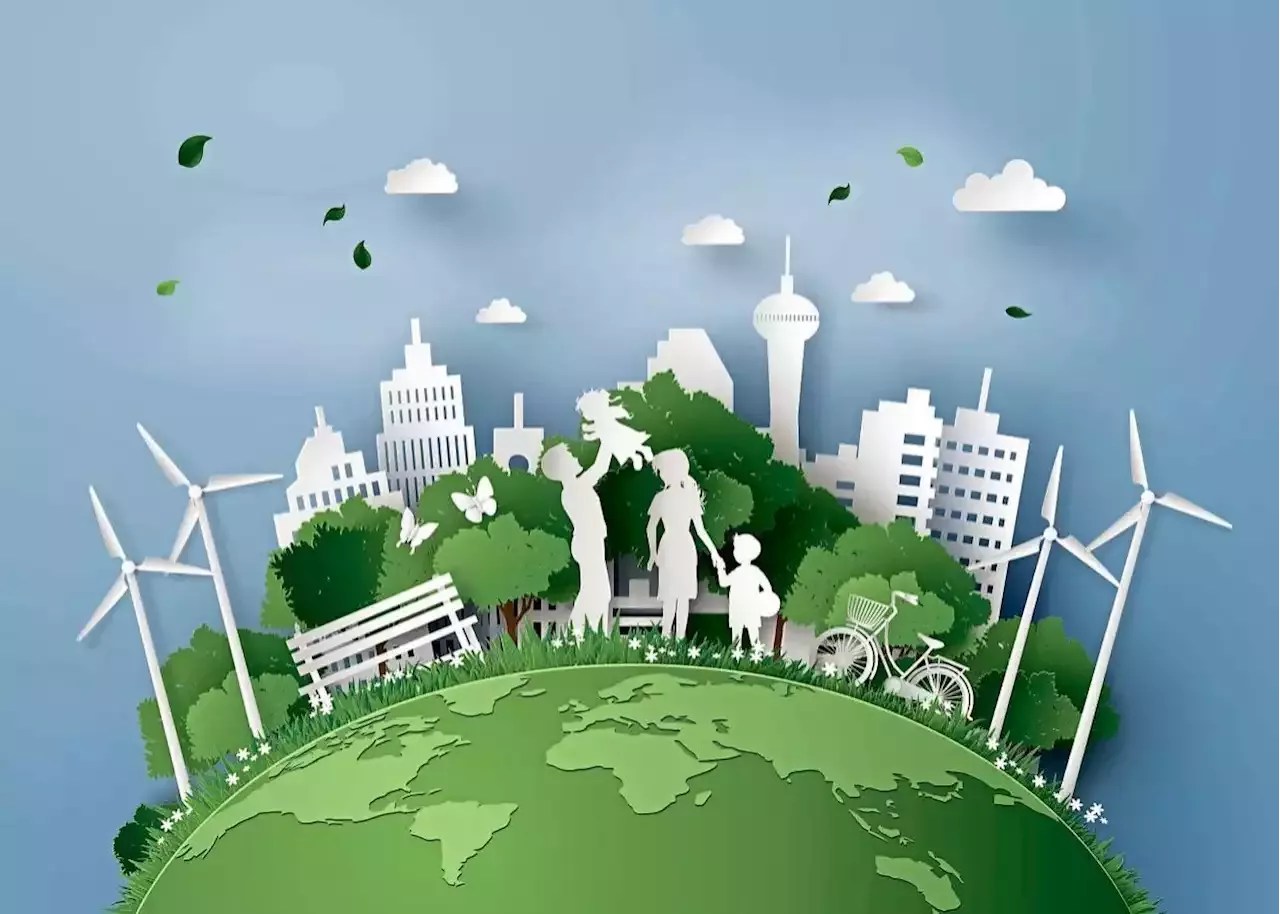 The Future is Green
Malaysia's residential market remains robust & resilient, with major increase and modest expansion since last year. Key interest is shown in co-living and co-working spaces as this shared economy has also influenced the local property market. This trend has certainly grown in popularity among young millennials and digital nomads, creating better opportunities for tenants as well as buyers to recoup their investments. As environmental awareness grows, the focus is shifted towards more sustainable and greener developments for residential, commercial, and industrial sectors. More investors are now looking at properties with environmentally-friendly options such as eco-friendly materials, energy-saving features as well as green living spaces. Now is the right time to make the decision in owning your own home!