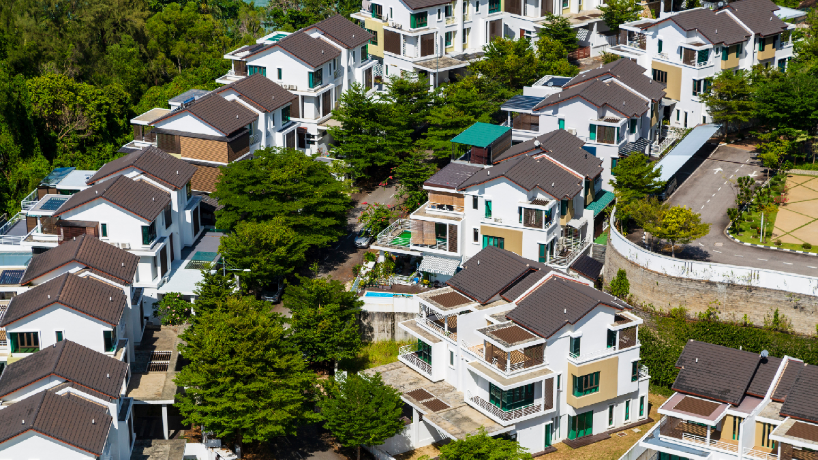 Malaysian Property Outlook to Remain Firm in 2023
14-12-2022
A Slow and Steady Recovery Expected For the Real Estate Sector
Malaysian property developers have largely anticipated home prices to increase quite significantly next year amid the rising cost of doing business. The local real estate industry is also unlikely to recover to pre-pandemic levels anytime soon. As such, developers are taking proactive steps such as assisting first-time homebuyers with down payments. Other measures undertaken include pushing for digital marketing and virtual technology as well as enhancing product innovation and creativity. Demand for landed property has also been steadily increasing with the gradual reopening of the economy during the endemic phase. In the wake of the prevailing uncertainties in the current property market, Malaysians shall continue to take the wait-and-see approach to purchasing property in the coming new year.
Property Overhang to Persist
It's a long-standing issue in the case of Malaysian homeownership as prospective homebuyer struggle to own a house whilst property developers are left with a glut of unsold properties. In a recent survey, some 55% of respondents reported having unsold residential units, with 86% having unsold residential stock that make up 30% and below of their units launched. The majority of unsold residences were priced from RM500k to RM600k. Among the fundamental reasons for unsold residential units are end-financing loan rejections, unreleased bumiputra lots and high pricing/low demand or interest.
Rise in Operating Costs
With an average rise of 18% in construction costs in the second half of 2022, this could potentially result in higher property prices moving forward. The total number of units launched in the first half of 2022 has decreased dramatically as compared to last year with terraced houses dominating the launched and sold units. On the contrary, commercial launches rose substantially during the same period. Commercial housing comprised some 38% whilst unsold residential housing stood at a staggering 55%. Stricter or tighter loan approval has also contributed to the higher cost of doing business. Developers have resorted to a hiring or recruitment freeze, withdraw benefits or perks and reduce salaries to cut losses. Certain developers have even chosen to reschedule the launch of planned projects due to poor demand from the general public. Consequently, developers stand to lose out as the total cost of operating a project becomes too great.
More Expensive Homes
Property developers expect home prices to increase next year amid the rising cost of their business operations which has skyrocketed to an average of 17% during the first half of 2022. A 2022 survey by REHDA showed that some 82% of respondents indicated that their cashflow had been impacted by the rising business expenditure. The key factors affecting cashflow including land costs, labour expenses, compliance costs and longer approval times. Construction expenses are also expected to rise which could adversely affect house prices.
Loan Applications are Up
Despite the recent hikes in the overnight policy rate (OPR) enforced by Bank Negara Malaysia (BNM), loan applications continue to rise and remains somewhat unaffected. Nonetheless, banks are urged to speed up the loan approval process to enable more Malaysians to own a home. Higher loan approval rates are definitely a boon for property developers as more sales are being generated to their advantage. This trend is set to continue throughout 2023 and beyond. The meek or marginal recovery process is also seen as a temporary setback to the rejuvenation of the overall property sector.
A Firm Neutral Outlook
Developers continue to stand firm on the property outlook at least for the first half of 2023. This is unsurprising as property launches and sales performances have declined or deteriorated as a result of dwindling demand for new properties throughout 2022. More new project launches are expected with 64% of these launches priced from RM500k and below. The overall forecast for real estate remains rather neutral, since consumers are still cautiously optimistic about their spending power in the upcoming new year. Whatever the outcome, keep our fingers crossed and let's all hope for the best!