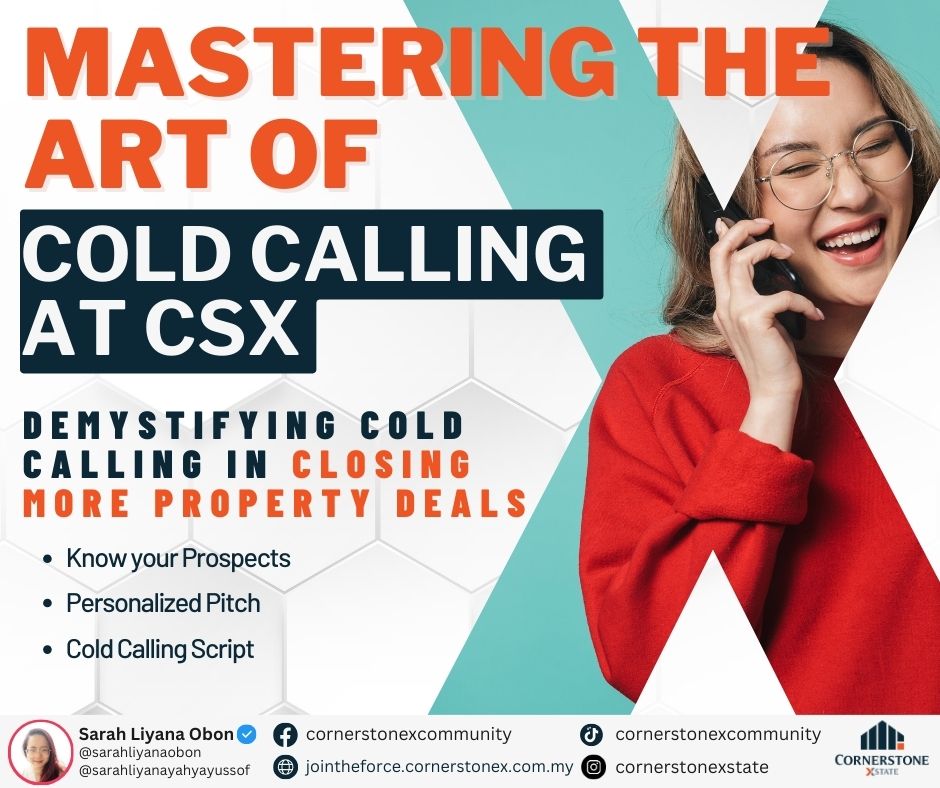 Mastering the Art of Cold-Calling for Real Estate Success at Cornerstone Xstate
30-10-2023
Demystifying cold calling in closing more property deals
Cold calling is quintessential to connecting with potential clients. But, it takes real finesse, great resilience, and a strategic approach to make it all work. Since selling is in the life-blood of most real estate professionals, cold calling is deemed as a valuable-asset to increasing work productivity and boosting property sales. Successful cold-calling demands specific soft skills, real estate acumen or knowledge as well as being people-oriented. Here are some fundamental tips and tricks to successful cold-calling in closing more deals and transactions.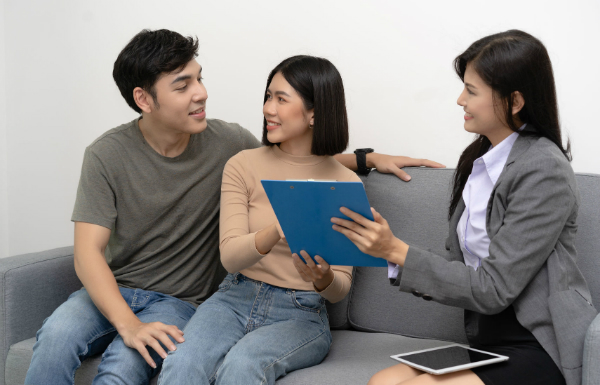 Know your Prospects
The first and foremost key to successful cold-calling is identifying your audience or demographics. Do your homework or research about the people you are selling your product or service to. Find out their dreams and desires. Discover their needs and requirements. Learn what resonates with your prospects or what makes them tick. When you click with your customers, cashing in is a piece of cake!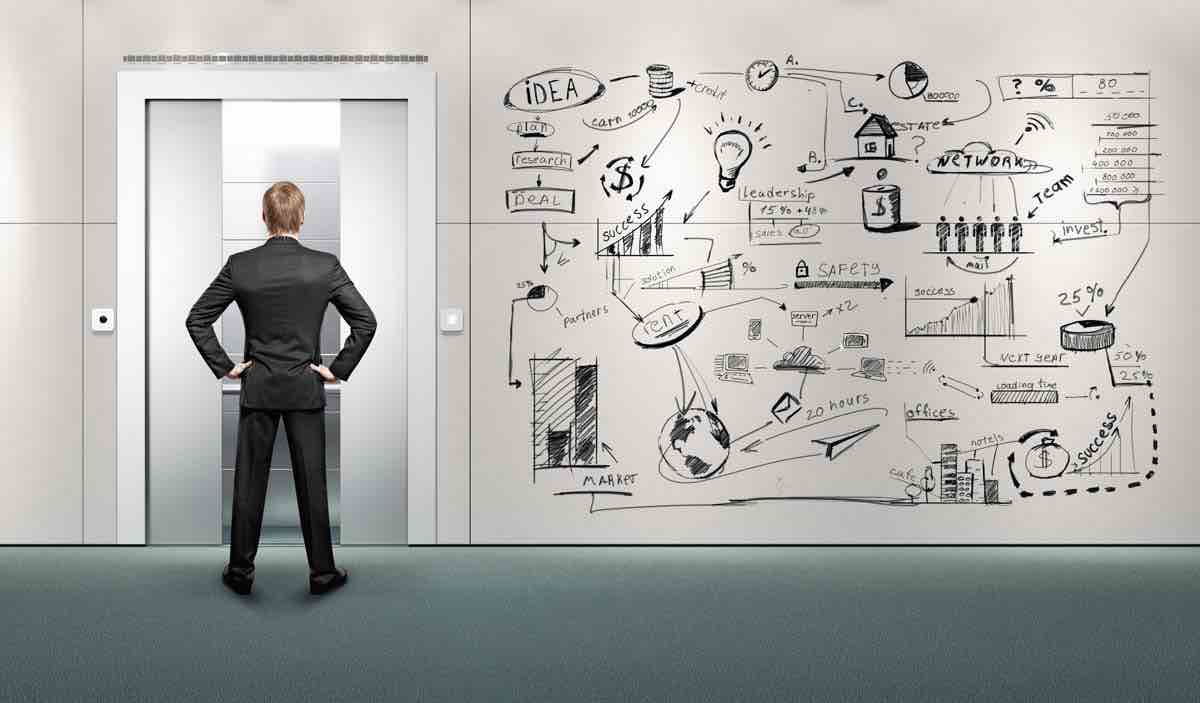 Personalized Pitch
Tailor your pitch based upon your target audience on hourly shifts or intervals. Calling periodically works best when you stagger your calls and not overwhelm your prospects. Prioritize quality over quantity when dealing with high volume of calls. Focus on hot leads and warm customers that can increase your conversion rates. Craft a concise list of value-added talking points that outlines your suggestions and propositions which address common objections. Present clients with an opening or introduction that leaves a long-lasting impression. Create a killer elevator sales pitch that is truly impactful, memorable, and unforgettable which is needed to close more property deals!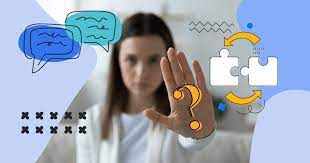 Cold-calling Script
A sales script is generally penned or crafted to optimize the sales process. These days, call scripts are assisted by automated dialing programs that activate phone numbers within a preset calling list. Although call scripts and computer technology help streamline the cold-calling process dramatically, it ultimately boils down to social selling and the human factor. Studies have shown scripted calls are more likely to succeed as opposed to impromptu calls. You are more likely to win a customer's trust if you engage with them personally by building a good rapport and developing a long-term relationship.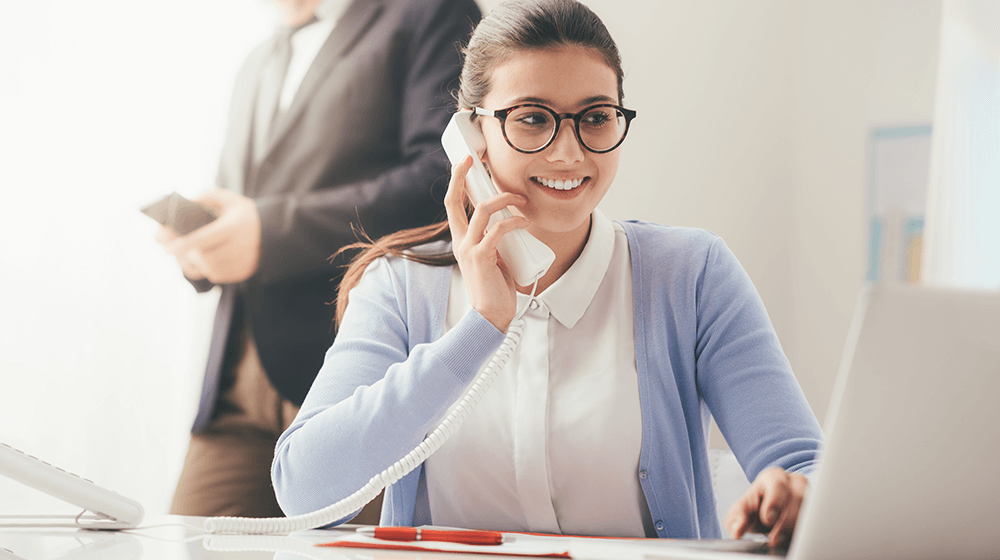 Follow-Up Strategies
As it may take several attempts to connect with a prospect, do not give up so quick or too easily. Cold-calling usually requires regular interactions with a customer to present all the facts and figures about the product or service available. Relaying such data or info to a client makes it a challenge to convert cases. Sometimes you will have to make multiple calls to close a single deal or transaction. But once a prospect has been acquainted or initiated it becomes a real breeze!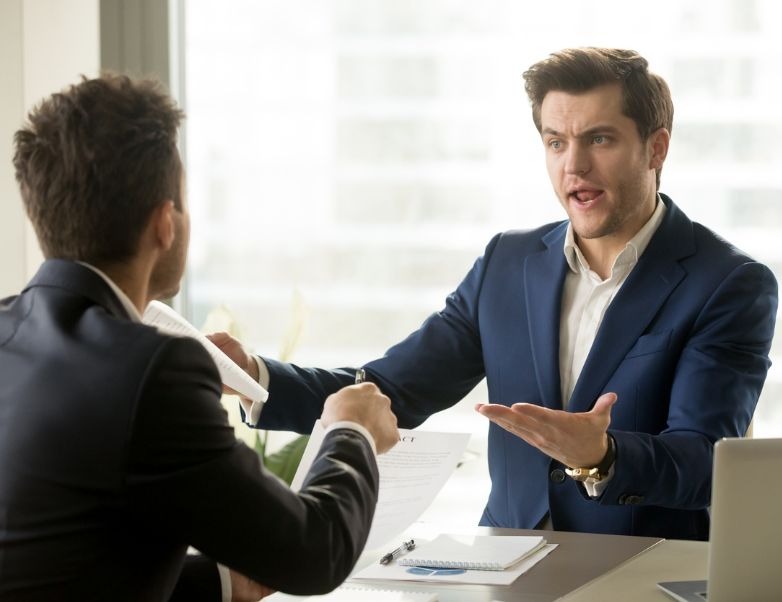 Handling Objections
It is normal to encounter objections in your sales journey. After all, not everyone is keen on buying what you are selling. Yet, we often quit or give up whenever we are declined or rejected. View such objections as an opportunity rather than an obstacle. The key is to find out the reasons behind the objection. Listen attentively, empathize sincerely, and address concerns with amicable or practical solutions. This is where the negotiation process itself can make or break a deal.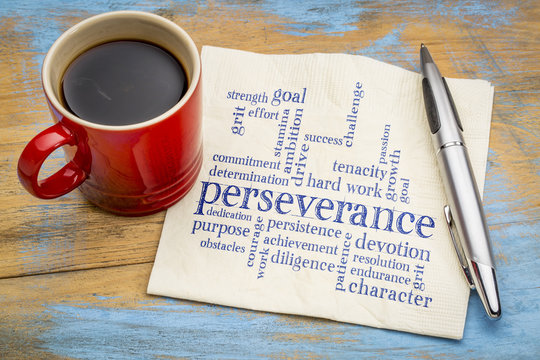 Perseverance Pays
Continue to refine your approach based upon feedback and results. Combine traditional cold-calling with other communication channels as well as social media platforms to produce positive results. Focus on active leads that show promise or potential in converting cases. Always maintain a positive attitude, stay optimistic and be resilient despite the lukewarm reception or response from prospects. Keep on dialing and engaging with them until you see results. But never ever quit, relent, surrender, or give up until you succeed. At the end of the day, your persistence and perseverance pay real dividends!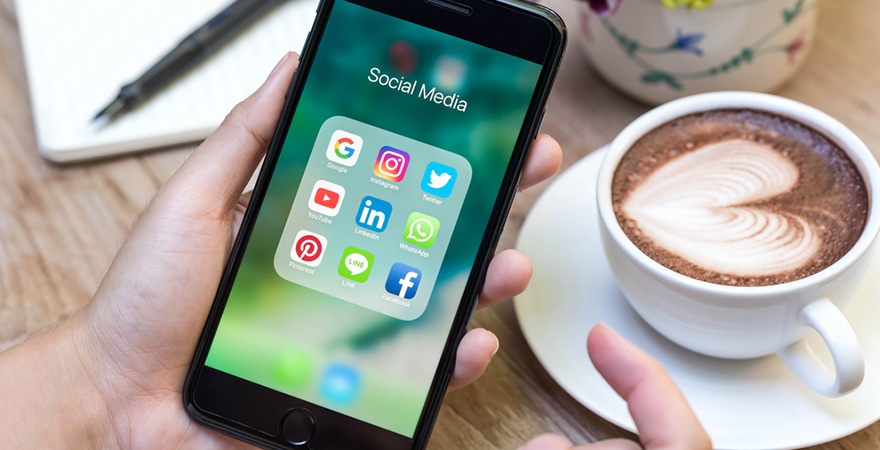 Leveraging on Tech
With the advancement of science and technology in this digital age, you can now leverage on various tools and technologies such as CRM leads management systems, sales automation tools as well as data analytics to complement your cold-calling strategies. These cutting-edge tools and techniques enable you to nurture leads far more effectively and efficiently compared with just cold-calling. You get greater insights to make better decisions and generate more sales.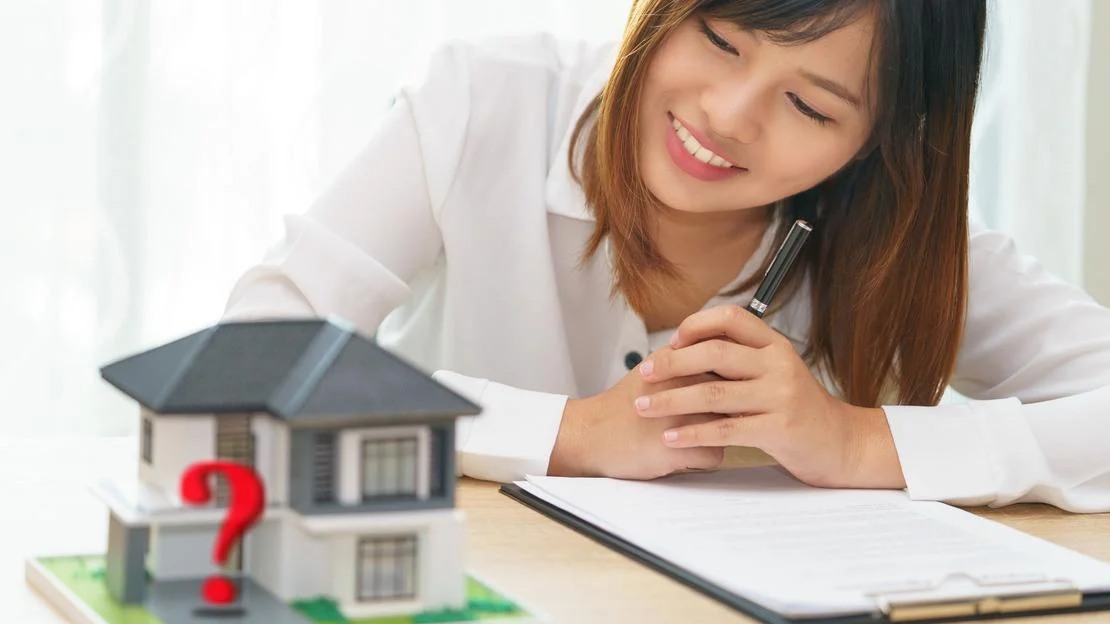 Continuous Learning
Constantly stay updated on the latest trends and techniques in sales as well as improving on your cold-calling skills. With comprehensive training, you will sharpen your wits, refine your speech, and hone your talent. When you learn to embrace a growth mindset and adapt to a changing or evolving marketplace, you would eventually become a cold-calling maestro in no time at all! For optimal results, seek out feedback from gurus, mentors, and colleagues. And always remain positive and proactive in analyzing successful and unsuccessful calls.
Cold calling might be tough at times, but with the right mindset and method, it can be a potent weapon in your sales arsenal. Know your prospects through crafting a compelling pitch, handling objections positively, embracing persistency, leveraging on technology as well as committing to constant improvement. Whether you are using a call script or relying on your speech prowess, it remains a powerful tool in your property portfolio as an CSX agent or negotiator. When you finally master the art of cold-calling, you shall unlock unlimited rewards and exponential possibilities toward real estate success!