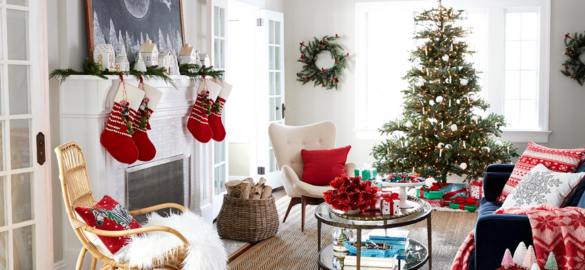 Spruce Up Your Holiday Homes For Christmas This Festive Season
18-12-2020
It's that time of the year again when many Malaysians are witnessed furnishing their homes for the upcoming festive season. Christmas is one of the busiest times of the year when families often spring-clean their homes as well as go shopping for X'mas décorations to spruce up their holiday homes. A minor or miniscule change in décor and design can often dramatically improve one's home ambiance and leaves a memorable impression upon visitors and guests alike. Most Malaysians also anxiously await the eve of Christmas and the dawn of New Year's Eve amid the nationwide CMCO. Celebrating Christmas and also spending quality time with one's families and relatives are a timeless tradition in today's modern and contemporary households. Inject the holiday spirit into your home, and fill your invited guests with welcoming warmth as they enter your house. Decorate your X'mas home with love, and continue to spread the Christmas cheer!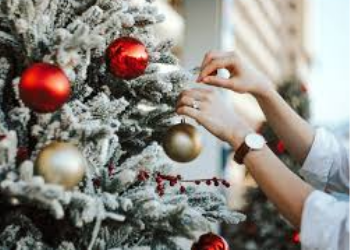 X'mas Décor Made Easy
Whenever Yuletide approaches, you can easily find a myriad or assortment of decorative items and merchandise to spruce up your home. There is always something out there for everyone. For the vast majority of Malaysian households, celebrating Christmas is never complete without the iconic spruce tree. Christmas shopping is generally all about adorning the home with the fanciest and most eye-catching décor. The traditional theme of Christmas has always been red and white as such colors symbolize the spirit of giving and caring. Spread and share the message of charity and love with a generous display of red and white décor within your own home.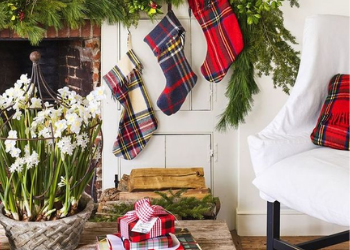 Home Living Space Décor
Simple concepts for an easy-to-do homemade Christmas décor and ornaments comprise mason jars, scrabble tiles, as well as wreaths created with pine cones, ribbons, and bells. Other eye-catching seasonal decorations consist of hanging up garlands, wreaths, and bows. Decorative lanterns and luminaries on the house porch will light up a pathway towards the front door. Chandeliers and designer lamps also complement the warmth of the lantern decors. Put all the empty gift boxes and present parcels underneath the X'mas tree for a warm and welcoming festive ambiance for an auspicious occasion.
Also, affix a mistletoe bell with jingling fluffy snowballs on the front door to serve as a unique doorbell for a warm and welcoming reception. Incorporate picture frames to showcase your family photos on a wall for a more personal touch. Hang up socks or stockings at strategic locations to add extra X'mas zeal and vitality. Display oversized ornaments for greater prominence and spacious effect. Spice up your living room with a creative color scheme to liven up walls and fill living spaces with cool trinkets and treasures!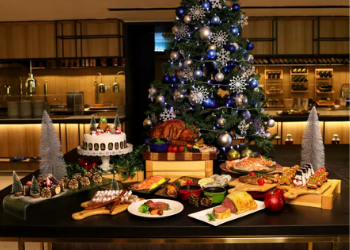 Livening Up The Kitchen
When entertaining visitors or guests to your home for the holidays, your kitchen becomes an instant attraction or "people magnet". Since kitchens are often situated either directly adjacent or opposite to the living room, it is best to implement a complementary color scheme that indirectly mirrors that of the living room itself. Decorate those dull and mundane kitchen table-tops with snacks, sweets, and titbits. Gingerbread-man biscuits, cookies and muffins are typical festive confectioneries served during Christmas which kids just love!
Last but not least, do not forget that all-important tree and wreath to complete the X'mas holiday look for a bonafide Christmas home! And as a friendly reminder during the raging and rampant Covid-19 pandemic, please strictly conform to government security protocols, adhere to social (physical) distancing, and also maintain personal hygiene at all times. Cornerstone Xstate would like to wish all Malaysians A Merry Christmas 2020 and A Happy New Year 2021!