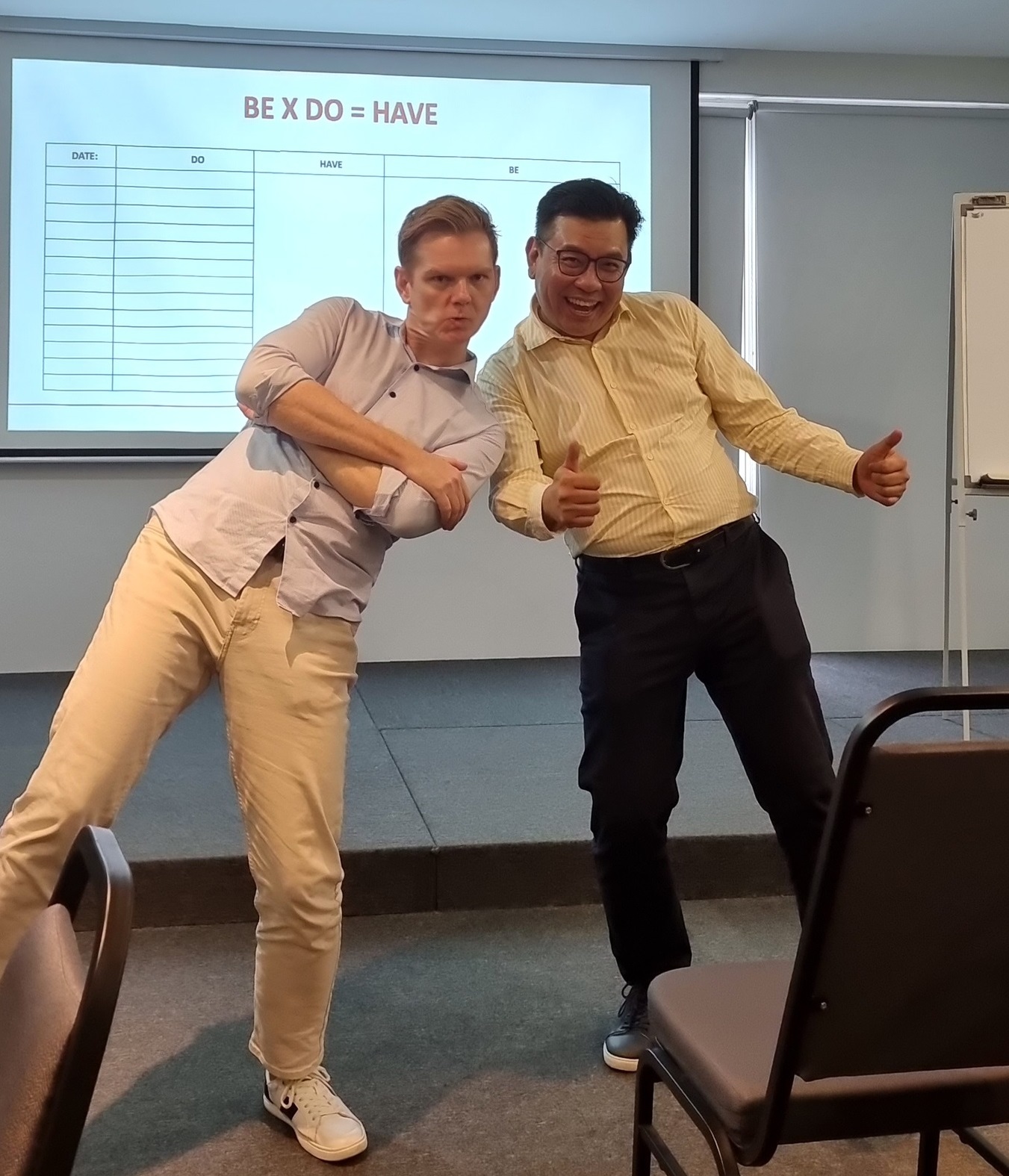 Start Your Year With A Bang!
30-12-2022
Creating successful CSX professionals in welcoming 2023 with aplomb!

2022 will soon come to a close. So, what are your ambitions and aspirations for 2023? In this breakthrough final event of the year, CSX resident coaches Taco Heidinga and Soon Hin Neoh shared their ideas, thoughts and perspectives with agents and negotiators on how to better prepare ourselves for the upcoming new year as well as overcoming the countless challenges that lie ahead next year in the ever-competitive business of real estate. Thank you once again to Taco and Soon for an inspiring, informative and illuminative sharing session. An eye-opening and awe-inspiring event without a doubt. Last but not least, have a fun and fabulous Merry Christmas and Happy New Year 2023…good luck and cheers Cornerstone Xstate!
What does it take to become a successful individual, what is more an aspiring leader? Clarity of direction is absolutely quintessential. Self-doubt is undoubtedly a success killer. Constantly maintain your energy and enthusiasm. Be prolific and productive. Remain cool and courageous at all times. Take calculated risks, capitalize on chances and grasp the opportunities that follow. Always be inspiring and influential to others. Now, that is the mark of a real, great and successful leader. Leadership is also about creating a movement.
As shown in the video of a shirtless dancer. It all starts with the lone dancer who initiates a spark that transforms the crowd into his group of followers. It's all about motivating the second and subsequent persons to join the first dancer that conceives the final movement of dancing itself. Always believe in yourself and those around you. Constantly create an exciting environment that compels people to join you. To move forward, we need to continue to generate euphoria and excitement amongst those who are following us.
It is important to build a robust relationship with one's prospects. Taking care of customers and nurturing them for future growth. Since the bulk of sales comes from referrals, repeat sales are often favorable and beneficial to any agent or negotiator. In the game of personal development, we must continuously strive to reinvent and transform ourselves to achieve our goals. Many entrepreneurs fail because it's incredibly tough to manage a business sustainably and profitably. It takes passion, persistence and perseverance to succeed.
Furthermore, the real estate business is not a sprint but a marathon. Continue to push yourself and keep hustling. It takes team work to achieve your dreams and realize your fullest potential. Planning your team for success is absolutely critical. Motivational sessions and pep talks are merely a short-term measure or temporary solution. For the long-term, marketing is absolutely imperative. Harness the potential of social media to further strengthen and consolidate your business.
In the blind chef video, we see that even a handicapped or disabled person can succeed in life. Never be too quick to judge or dismiss one's true potential. Have faith and believe in yourself. It does not matter if your goals are small or big. But be bold and courageous in taking the baby steps that matter. Take appropriate actions to achieve your aims, goals and objectives. Recognize the impact of attraction and the power of persuasion to appeal to your clients. Customers prefer to be coaxed and convinced rather than sold to. Strategize your business plans and track your business activities.
Leverage on the power of BE X DO = HAVE. To seek wealth, find happiness and discover satisfaction, we must create a paradigm shift within your very own minds, mentality and mental state. To make a million bucks, you need to think like a millionaire. It is not about imitating them, but modelling their beliefs, mindsets and lifestyles. The recipe and ingredients needed for success ultimately depends upon you. Branding is another one of the fundamental factors that drive sales and strengthen your business portfolio. Putting a face on your brand definitely helps to consolidate your career as a real estate professional. Successful people always capitalize on their personal image and professional credentials in reaping exponential success!