The Art Of Fine Living Starts With Kaki Seni
03-02-2020
Seni Mont' Kiara, or fondly known as "Kaki Seni", is a luxury condo development situated in the suburbs of metropolitan Kuala Lumpur. As its name suggests, it is the literal epitome of an art masterpiece with an integrated 2,000 sq. ft. art gallery based upon a 5-acre island concept garden designed by renowned landscaping artist Karl Princic with collaboration from Malaysia's iconic Chef Wan Café. Wholly- developed by Amatir Resources (a subsidiary of Aseana Properties) and targeted exclusively to the affluent or high-end market segment, Seni represents an ideal home living dream for expats and local alike.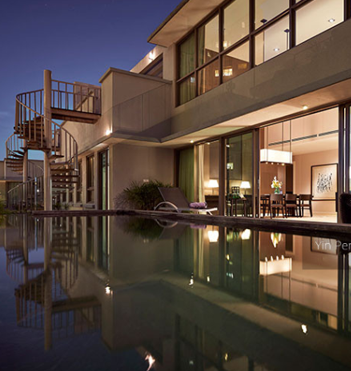 Key amenities available here are premier academic institutions such as Mont' Kiara International School and Garden International School. The top retail hotspots being 1 Mont' Kiara, Plaza Mont' Kiara and Publika Shopping Centre. Other facilities include tennis court, pool deck, children's pool, Olympic-sized swimming pool, water pavilion and jacuzzi. A minimum of three car-parking bays have also been allocated for the general convenience of residents with families and children. Accessibility & connectivity is a breeze via major highways such as NKVE and SPRINT, leading from Kepong towards the KLCC.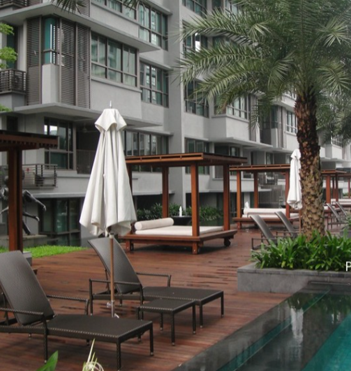 It comprises four blocks of masterfully designed condos reminiscent of Renaissance artists such as Picasso (Block A), Van Gogh (Block B), Dali (Block C) and Monet (Block D). Fully completed in 2010 with an initial launch price of RM1,809,000, Kaki Seni is a 40-storey freehold condominium consisting of 605 units with built-up areas of 2,411 – 6,706 sf covering 8.83 acres. Sub-sale prices are among the highest in Mont' Kiara from RM1,572k – 4,200k. Selling points of this project:
*Triple parking bays for the convenience of residents with families.
*5-minutes driving distance to Plaza Mont' Kiara and 1 Mont' Kiara.
*Low density living with only four units per floor for greater privacy.
*A personal lift lobby for ultimate privacy as well as convenience.
*High sub-sale pricing with excellent rental returns perfect those looking for multiple and also long-term investment opportunities.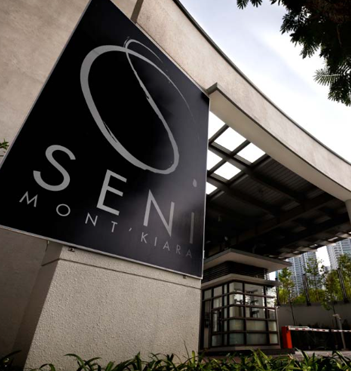 The is nothing better than a life of luxury. Kaki Seni redefines the essence of freehold estate and also urban resort living with its many award-winning features. Mont' Kiara properties have always enjoyed excellent livability and potential marketability. Avant-garde premier residential developments such as Kaki Seni continue to be a living sanctuary and crowning jewel for investors and homebuyers in both prospective homeownership as well as investment opportunities.
(The price range is subject to change in accordance with the market rate.)
For additional information kindly contact:
Call : +6012- 312 6561
or click the WhatsApp button below