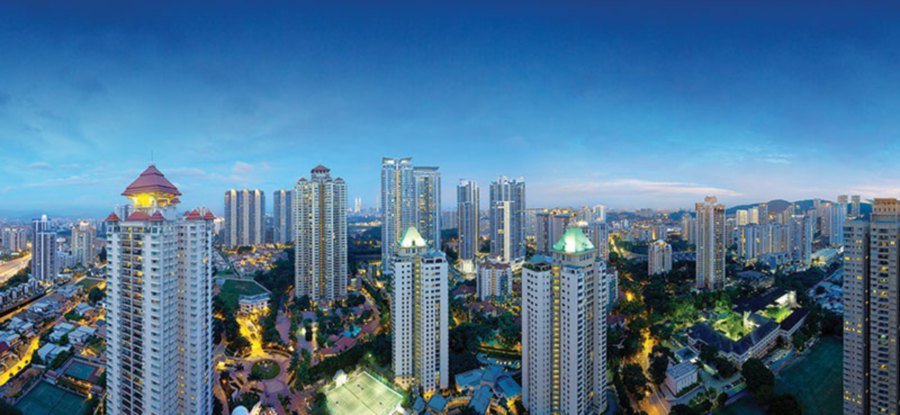 This is why Mont' Kiara is so popular!
05-05-2021
The ultimate living haven and lifestyle sanctuary
Once dubbed as the "Beverly Hills (90210) of Malaysia", this popular residential enclave situated in Kuala Lumpur is perhaps best known as a living haven and lifestyle paradise for locals and foreigners alike. This vibrant and dynamic township has long been hailed as a dream address for aspiring homeowners and avid investors. Living in Mont' Kiara exudes a certain charm associated with abundance, prosperity, wealth and success. Mont' Kiara truly redefines the essence of life, work and play!
Exclusive enclaves for ideal living
Mont' Kiara's high-rise residences are developed with exclusivity in mind with low-density built-up areas to ensure absolute privacy, serenity and tranquility. Safety and security is also top-notch with 24/7 guard patrols and CCTV surveillance. Most condominium units are also ample in size and generous in conveniences. With such luxury and exclusivity, residents can enjoy a luxurious lifestyle in total comfort and peace of mind.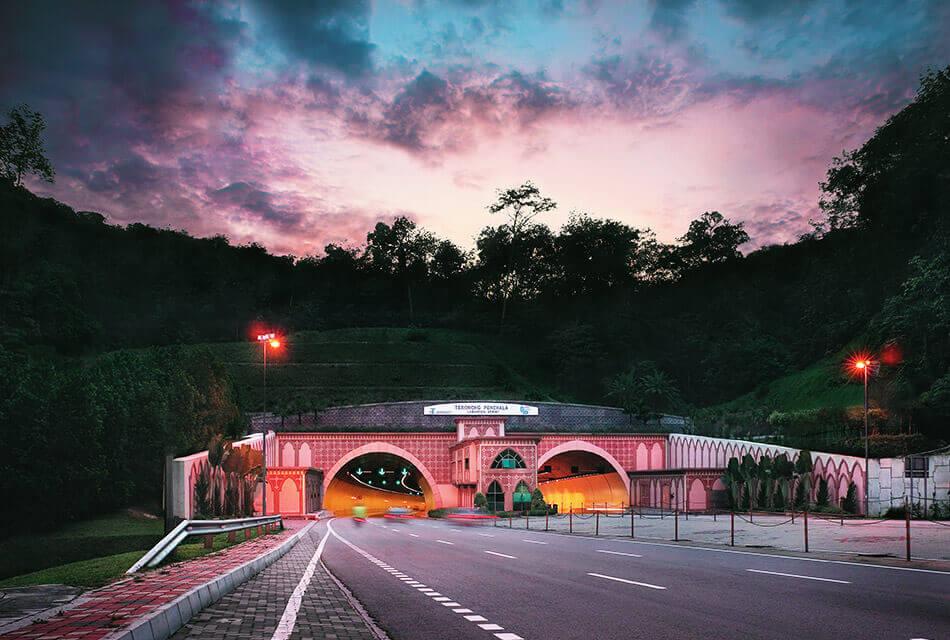 Great accessibility & connectivity
With its strategic accessibility and seamless connectivity, commuting to the city centre is a breeze and hassle-free via major highways and expressways such as North Klang Valley Expressway (NKVE), Duta-Ulu Kelang Expressway (DUKE), Kerinchi Link and Penchala Link, by linking the town to other townships and surrounding neighbourhoods. Many of the township's amenities and facilities are within walking distance of one another through its many pathways and also pedestrian walkways which literally promotes physical activity and well-being. This makes exercise fun, wholesome and worry-free.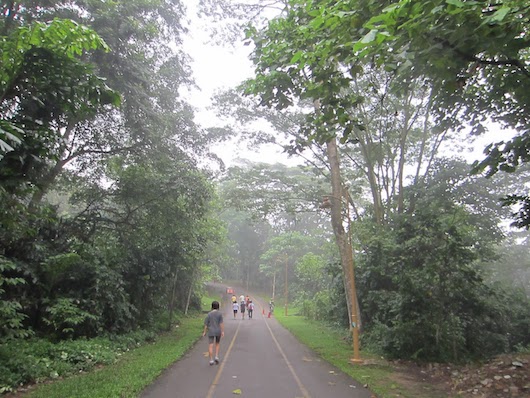 Marvel at nature's splendour
For outdoor enthusiasts, jungle trekkers and bird-watchers, Bukit Kiara (one of Mont' Kiara major green lungs in Malaysia) as well as Taman Rimba Kiara TTDI presents a great opportunity to explore the wonders of nature at its pristine best. The abundant greenery and vast expanse of flora & fauna are an ideal setting or hangout place for social gatherings, corporate functions, leadership camps, and other recreational activities. Take time off from the hustle & bustle of city life and daily stresses of work to marvel at nature's great splendour and elegant beauty - all within easy reach and close proximity.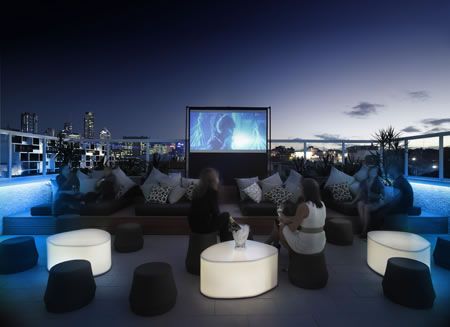 The essence of life, work & play
Striking a balance between leisure and work is tough indeed. The fact that Mont' Kiara actually possesses the best living environment coupled with the conveniences of modern living says a lot about the township itself. With luxury residences built by premier developers such as UEM Sunrise and Sunway Property, it is no wonder Malaysians and expats favour Mont' Kiara as the top residential destination of choice nationwide. Having all 3 components of retail, commercial and residential under a single hub or one roof makes for ideal living. Even whilst working in the same building, you can also shop for your groceries even at work. Integrated or mixed developments such as Arcoris and VERVE serve the purpose of working and living at the same time. SOHOs, office units and business centres are also plentyand within short driving distance. As for gym rats, health buffs and fitness aficionados, the myriad of workout studios and gymnasiums located here are a godsend and blessing. At Mont' Kiara, you can work hard, play fun & live well!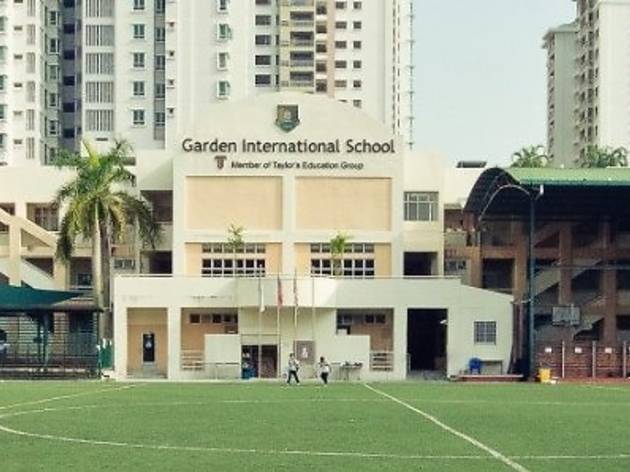 A hub for academic excellence
The mushrooming of international schools in Mont' Kiara is primarily attributed to its sizable expatriate population. As education contributes a key aspect to growth, development and future prospects, parents generally favour high-end schools for their quality, excellence and convenience. Among the top premier schools situated here are Mont Kiara International School, Garden International School and Lycee Francois de Kuala Lumpur. Apart from the school children, working adults stand to gain by enrolling in supplementary courses which will further enhance their work-life prospects as well as living skills.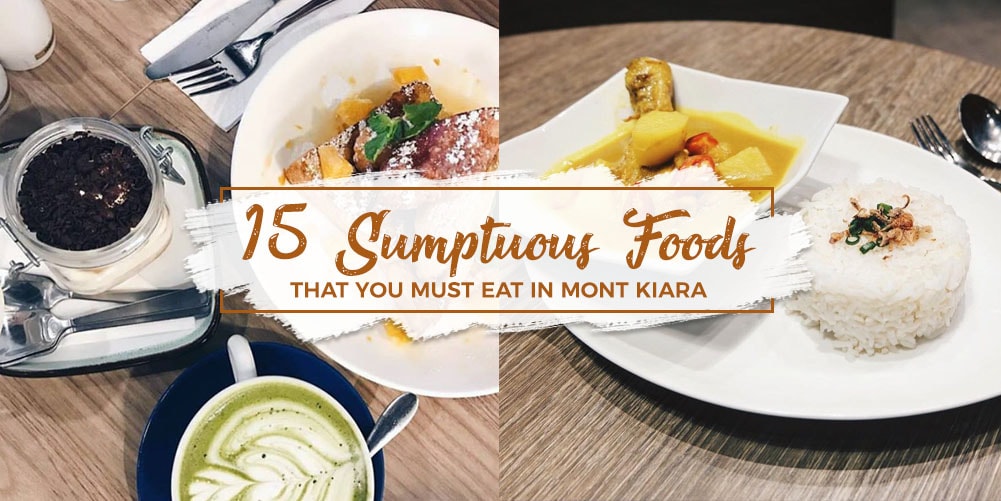 Satisfy all your F&B cravings
Mont' Kiara is also a fantastic melting pot of food cultures and gastronomy delights due to its big population of local residents and foreign expatriates. With so many eateries and restaurants serving Malaysian fare and international cuisines, it is not hard to find your favourite dining spot within this busy & bustling township. Be it hawker style street foods or even avant-garde fusion foods, the selections are practically endless. There are also many pubs, cafes and watering holes to satisfy the F&B cravings of both city folk and local residents alike. It's truly the perfect chillout place and also dining experience anywhere in KL. One can never go hungry or even thirsty living here in Mont' Kiara, subject to one's lifestyle and personal budget of course!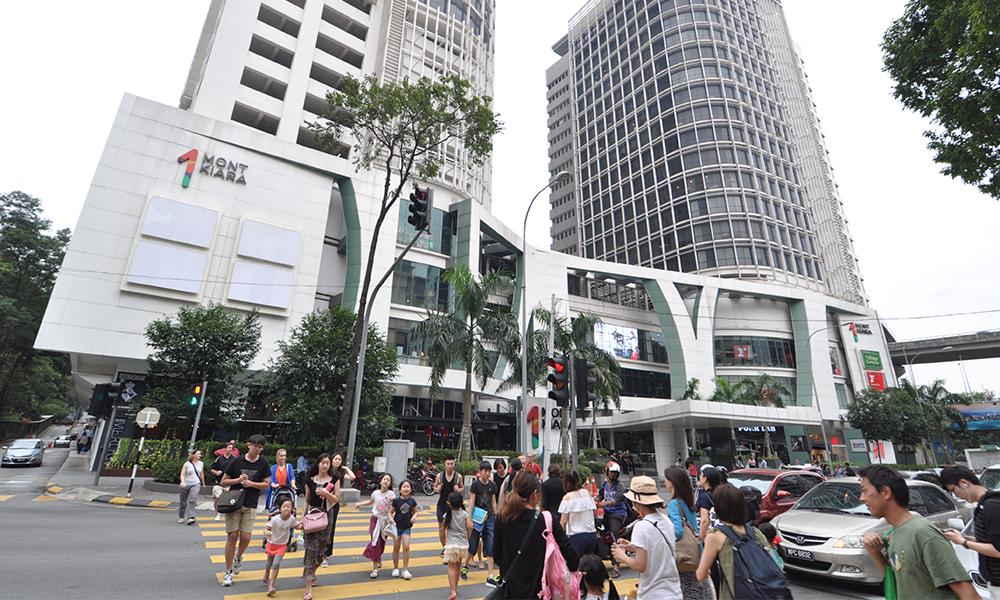 Shop until you drop, period!
Besides great foods and awesome gastronomy, Mont' Kiara also offers arguably the best in retail therapy within the Klang Valley. With abundant shopping malls and shoplexes sprawled throughout this dynamic and vibrant township, shoppers are literally spoilt for choice with a holistic shopping experience! The shoplexes feature a wide array of goods & merchandise that are a dream for shopaholics and bargain hunters. Some of the more popular shopping joints found here include Publika, Kiara 163, Verve Shops, Shoplex Mont' Kiara and Hartamas Shopping Centre. There is also an open-air bazaar held weekly at Plaza Mont' Kiara selling a wide variety of popular delicacies, household wares, electronic goods and boutique paraphernalia.
The many advantages and benefits of living in Mont' Kiara are most certainly indisputable. Apart from the abundant amenities & facilities, it also possesses a host of unrivalled attractions and hangout places that serve to add value to one's quality of life. It's truly the ultimate lifestyle paradise and ideal living haven in Klang Valley and perhaps even Malaysia. And, this is why Mont' Kiara is so madly popular among Malaysians and expats alike!