Westside III Redefines Luxury Living Within DPC
03-02-2020
Imagine living in a garden community surrounded by lush greenery enclosed within a natural forest, and a picturesque view of Central Park right at your front balcony. Enter Westside III, a new upcoming residential development within the premier township of Desa ParkCity. It is a desirable development that is much anticipated and sought-after by those who fancy living within affluent neighbour- hoods. WS3 is the 3rd chapter in a series of Westside condos located on an idyllic street fronted by an elevated park. Westside III is also located adjacent to Westside 2. Situated on 4.27 acres of freehold land at the heart of DPC, WS3 residences come semi-furnished and fully cater to the upmarket segment which includes expatriates and investors. For safety and security, all units come equipped with a dedicated intercom system connected to a centralized guardhouse.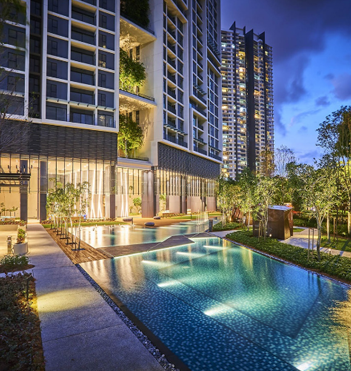 Westside III consists of a 47-storey tower housing 469 units of homes ranging between 1,077 sq. ft. (i.e. 2 bedrooms) and 1,927 sq. ft. (i.e. 3+2 bedrooms) respectively. Affordability and spaciousness are the main selling point of this luxury condo development. A host of exclusive amenities and facilities are available for the perusal of future residents. Families with children will be utterly entertained by the Adventure Playground, Kids Funzone with play apparatus, water amusement park with water jets and jet pool. For grown-ups, they will discover a myriad of leisure pools with spa and jacuzzi, Sunrise Corner and Secret Garden truly stress-free and therapeutic. Sports lovers, exercise fanatics and fitness enthusiasts will find the jogging tracks, multi-purpose hall, tennis court, sun deck and gymnasium quite enjoyable and relaxing. There is also a barbecue area for grilling activities, facility deck, link bridge, lobby terrace, pavilion and parlor.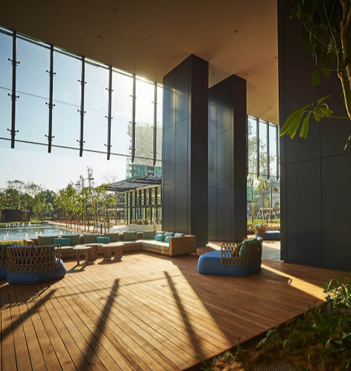 Offering strategic accessibility and convenient connectivity, Westside III is located in the vicinity of Lebuhraya Damansara-Puchong (LDP), SPRINT Highway and also Penchala Link expressway. Among the key amenities and facilities found here are academic institutions as well as medical establishments such as ParkCity International School and Parkcity Medical Centre. Retail shopping is duly provided by the ever- popular Plaza Arkadia. There is also a plethora of top shopping malls within ten-minutes driving distance of DPC such as One Utama, The Curve, New IPC and IKEA. With an initial launching price of approx. RM684,972, WS3 residential units are currently priced RM980,000 with an expected completion date by May 2019.
(The price range is subject to change in accordance with the market rate.)
For additional information kindly contact:
Call : +6012-312 6561
or click the WhatsApp button below