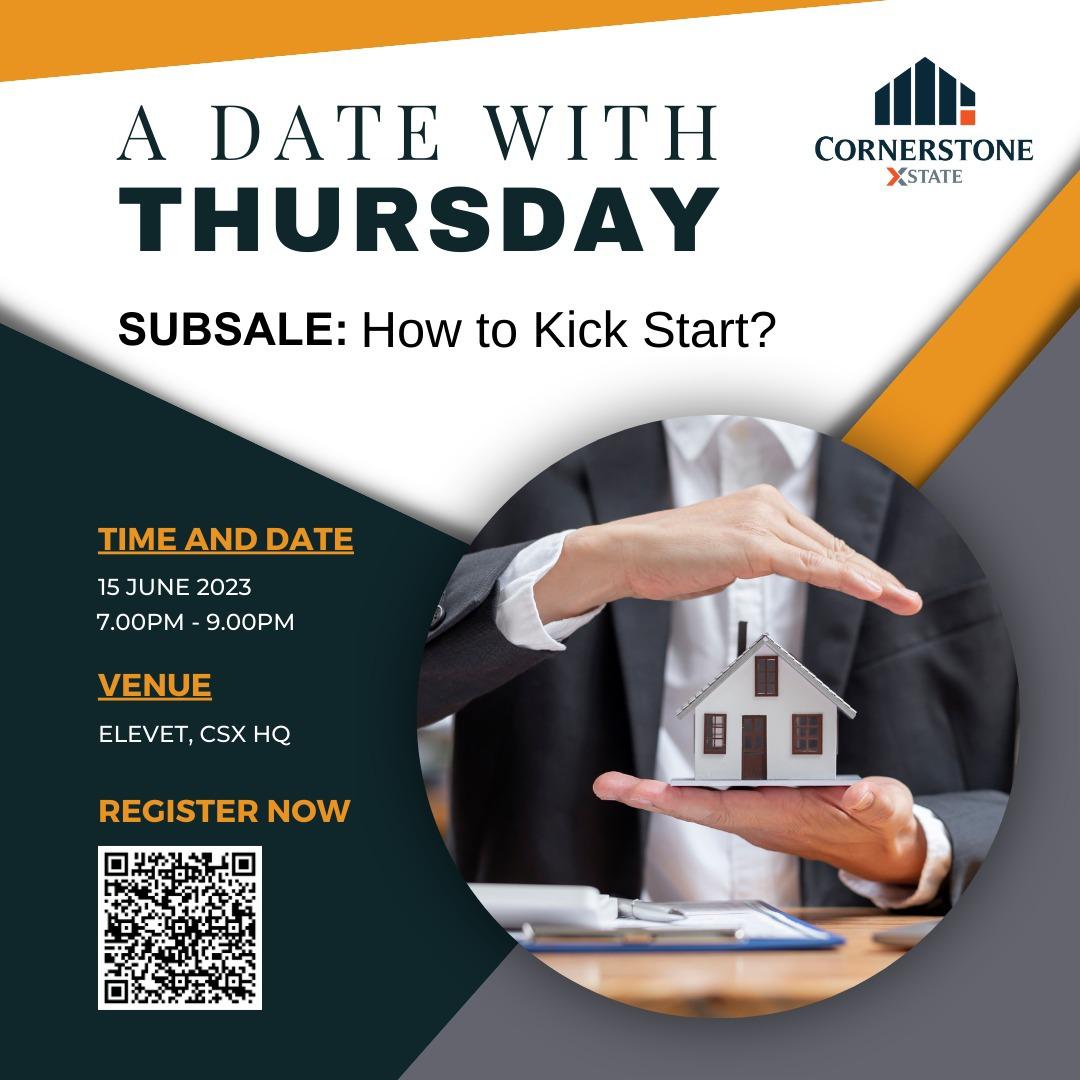 A Date with Thursday Series - SUBSALE - How to Kick Start?
15-06-2023
People outside of our industry may perceive the job of a subsale real estate agent to be a breeze - flexible working hours, high returns, no sweat! Those of us who are in it, know that it takes so much more to be a successful subsale real estate agent.
Whether you're a seasoned agent looking to diversify your portfolio or a newcomer eager to learn the ropes, this event is your gateway to success. Come join us this Thursday to discover the tricks of the trade, insider tips and proven techniques in subsales. Don't miss this exceptional opportunity.
🗓 Date: 15/6/2023, Thursday
🕗 Time: 7.00pm – 9.00pm
📍 Venue: Elevet, CSX HQ