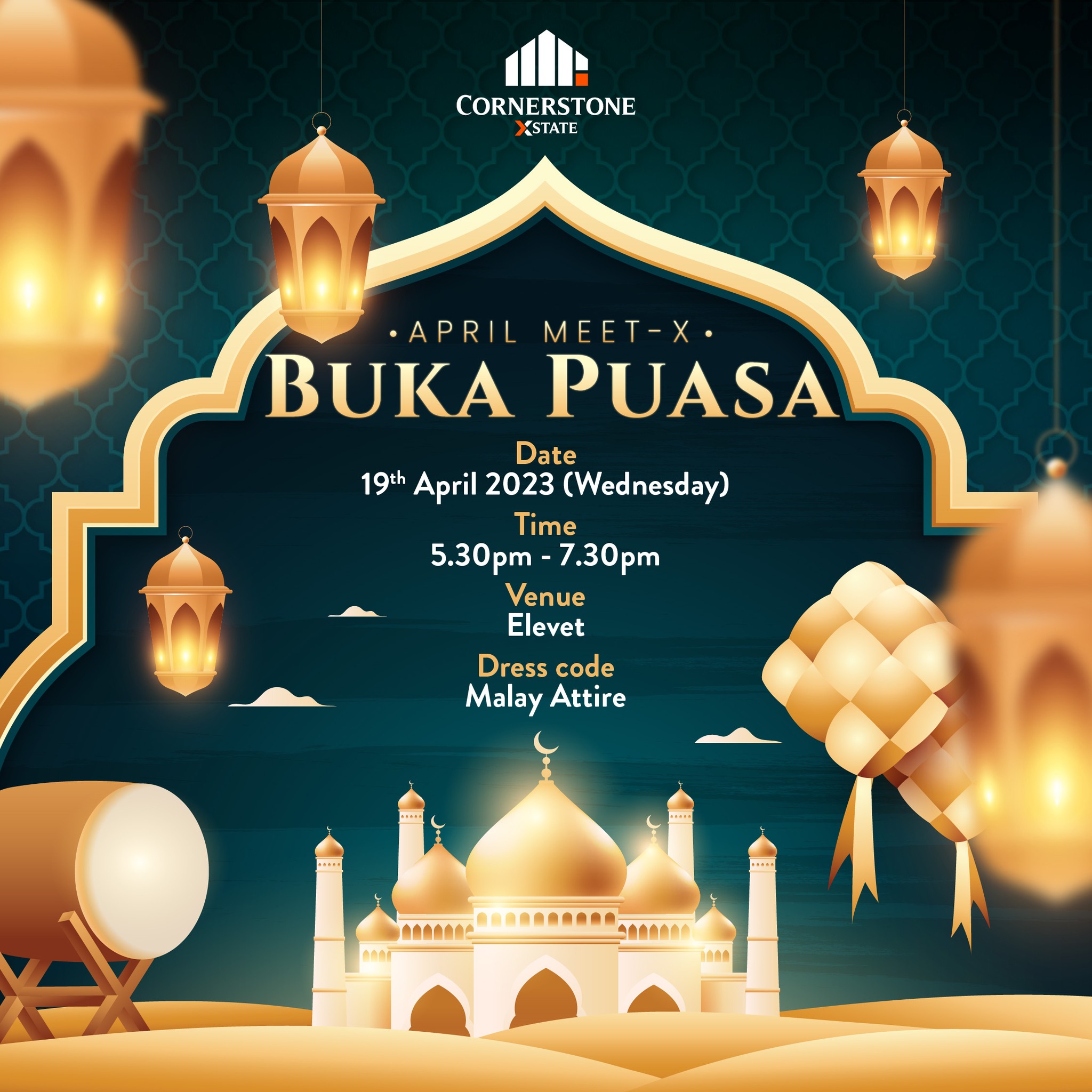 CSX Meet-X April 2023 - Introducing Zoei Lim as Head of Brand & Marketing
18-04-2023
We welcome you back to our monthly Meet-X meeting where we celebrate our achievers, share exciting news as well as have inspiring speakers share their expertise and journey!
As we are nearing the end of the holy month of Ramadan, we want to take this opportunity to gather and buka puasa together.
SPECIAL HIGHLIGHTS
Head of Brand & Marketing Introduction by our Head of Marketing, Zoei Lim
REN to REA - The Road Ahead by our beloved Managing Director, Mr. Wong Yau Long
Be sure not to miss out on this session!
Date : 19th April 2023 (Wednesday)
Time : 5:30 PM – 7:30 PM
Attire : Malay Attire
Venue : Elevet (Next to CSX HQ)